Inthis fast-paced and busy life, we all yearn for a lifestyle that canstrike a balance between the body and mind. Whether you're a fitnessenthusiast or an urbanite seeking comfort and relaxation, the Micistyshark shorts are your perfect choice. Now, we are thrilled to bringthem to the Singaporean market, allowing consumers here to experiencethe unique charm of this product.
Asa key product in the Micisty active wear series, the Micisty sharkshorts, with their exquisite design and ultimate comfort, have wonthe affection of consumers. Made with double-sided high-density weavetechnology, the soft, skin-friendly material allows you to enjoy anunparalleled wearing experience. Moreover, these shorts are equippedwith a fast moisture-wicking feature, keeping you fresh and cleanwhether you're on the streets of tropical Singapore or in atemperature-fluctuating gym.
Theshorts incorporate a 3D buttock lift design that can effectivelyenhance your rear curves, creating a barbie butt effect. The specialwaist and leg design can effectively tuck in your tummy, lift yourbuttocks, and slim your legs, perfecting your figure. Thenon-oppressive design ensures your freedom of stretch, so you won'tfeel restricted, whether in everyday life or during high-intensityexercise.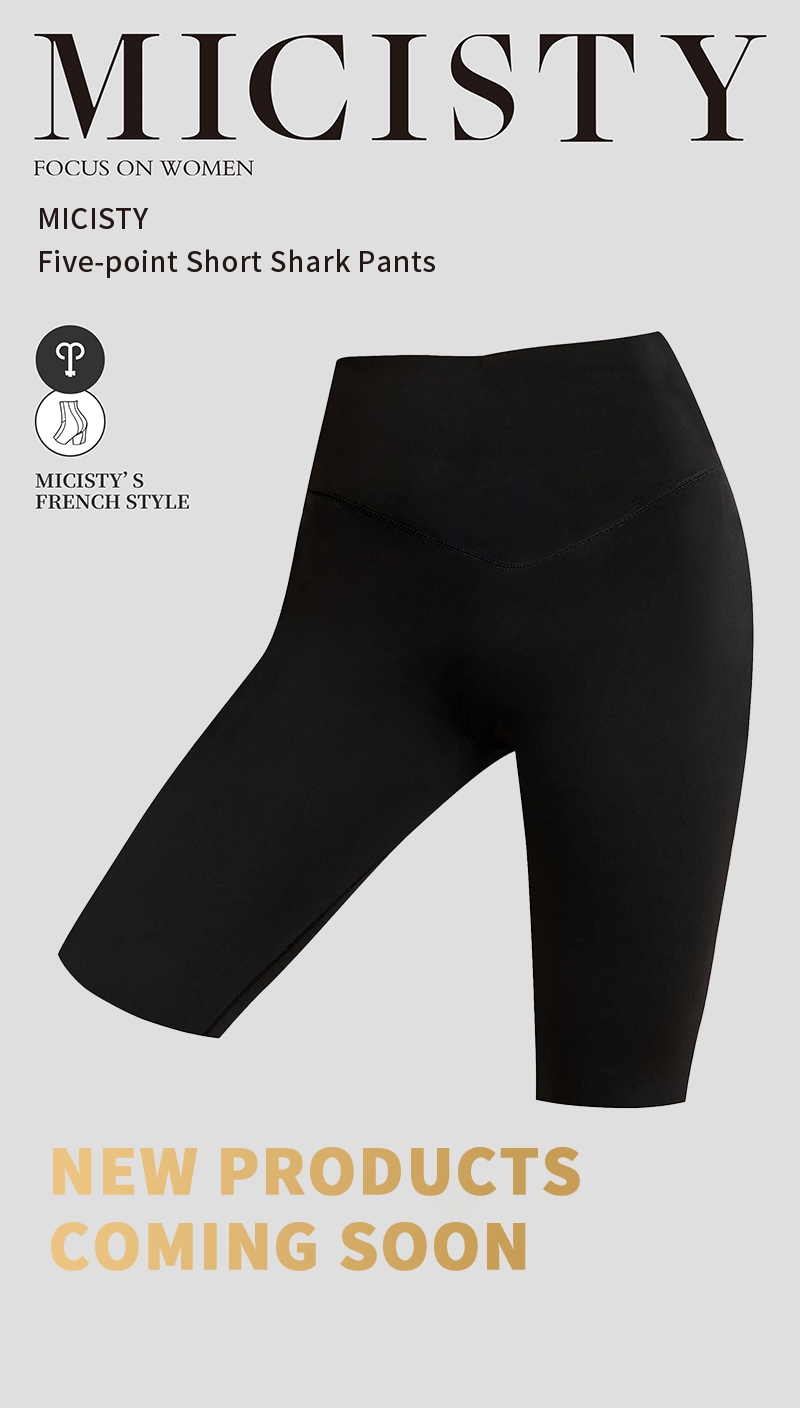 Micistyshark shorts are made of high-elastic polyamide fibres, ensuring acontrolled shaping effect while also guaranteeing their lightweightand breathable properties, allowing your skin to feel free tobreathe. The quick-drying technology of these shorts will keep youfresh and not sticky in Singapore's hot climate.
Theseshorts come in four colours: black, grey, nude pink, and green. Let'sdelve deeper into the unique visual effects brought by each colour ofthe Micisty shark shorts.
First,the classic black. Black is a timeless fashion colour. Its mysteryand elegance make it adaptable to any occasion. In the diverse cityof Singapore, black Micisty shark shorts can exude your elegance andtemperament whether paired with casual T-shirts or formal tops.
Nextis the grey version. Grey is a low-key yet classic colour. Itsminimalist style can be paired with any colour, making your outfitsmore diverse. Grey Micisty shark shorts showcase your independenceand confidence, making you the focus in both the office and gym.
Followingis the nude pink version. Nude pink is a warm and gentle colour,displaying your sweetness and tenderness. In sunny, passionateSingapore, nude pink Micisty shark shorts can make you stand out fromthe crowd, showing off your youth and vitality.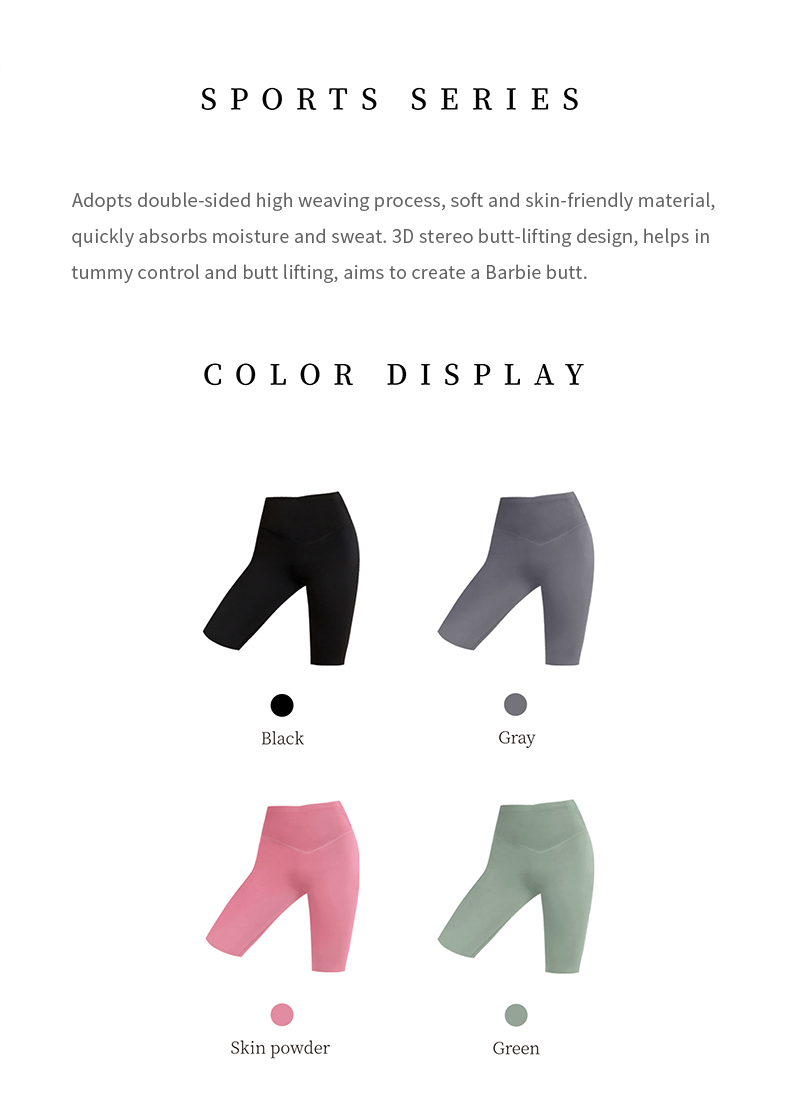 Finally,the green version. Green is a vibrant and lively colour, symbolisingnew beginnings and hope. Green Micisty shark shorts make you uniquein the crowd, showcasing your vitality and innovation. In Singapore,a city with high green coverage, green Micisty shark shorts connectyour life with nature, bringing peace and comfort to your busy life.
Whetherit's black, grey, nude pink, or green, each colour represents alifestyle and attitude. No matter what your lifestyle and personalstyle are, there's a Micisty shark shorts colour that matches you,enabling you to showcase your unique temperament and personality inthe diverse city of Singapore.
Singapore'sfashion trends are constantly evolving. In the spring of 2023, we'veseen many promising trends, including lightweight layering, dresses,and elements that emphasize freedom and comfort. From soft materials,practical designs, to clean lines, all reflect the modern urbanite'spursuit of comfort and practicality. Micisty shark shorts are aperfect combination of these trendy elements, whether it's thehigh-elastic fabric or the 3D buttock lift design, they all show thelifestyle attitude of the modern urbanite.
Theaverage temperature in Singapore is around 83°F (about 28°C)throughout the year, with a humidity of 80%. In May, the temperatureis approximately 84°F (about 29°C) with the same level of humidity.Under such weather conditions, Micisty's short shark shorts withquick-drying technology and lightweight, breathable material willprovide you with the most exceptional wearing experience, keeping youcool and fresh in the hot weather.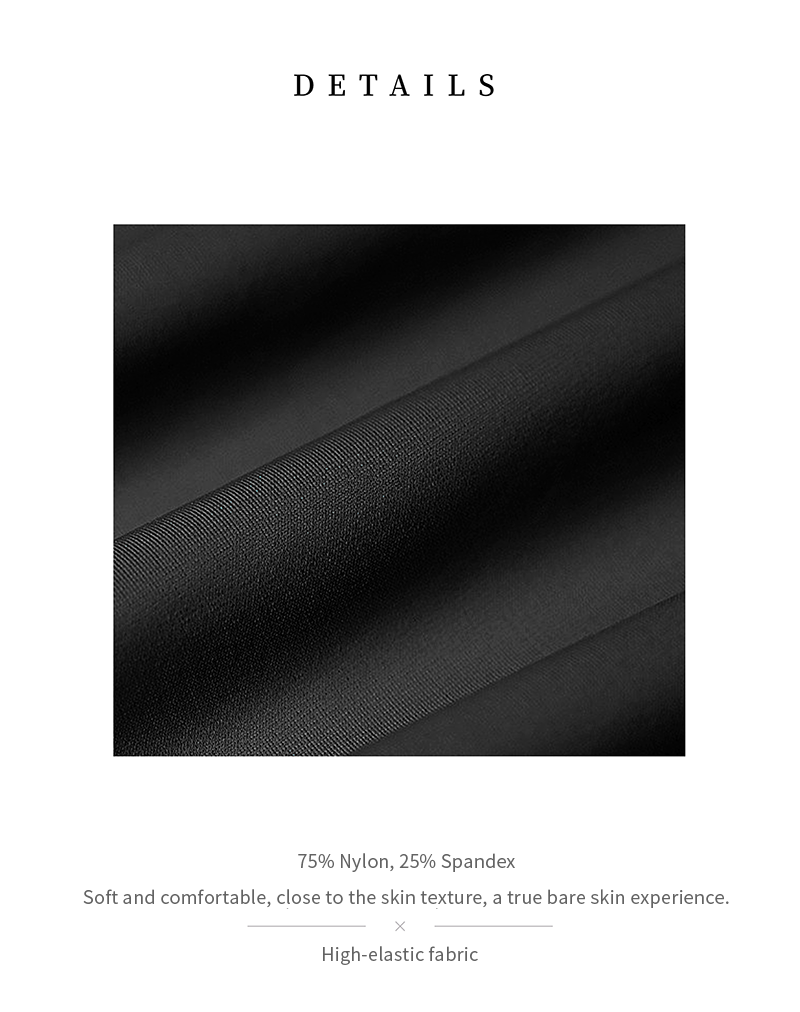 Whenchoosing sizes, we recommend measuring your hip circumference. Standwith your legs together, wrap a soft tape measure around the mostprominent part of your hips to get your hip size. Everyone's bodyshape and abdominal shape differ, which may cause variations.Therefore, please select according to the corresponding weight andheight ratio. If you're not within the range, try on your usual sizeto see if it fits well.
Everydetail of Micisty's short shark shorts reflects the brand'srelentless pursuit of quality and design. The shorts are made of 75%nylon and 25% spandex fabric, which is soft, comfortable, andskin-friendly, providing a genuinely skin-like experience. The uniquewaist-cinching design effectively gathers excess fat on both sides ofthe waist, enhancing your waistline. The butt-lifting design raisesthe buttocks, making your legs look longer. The leg-slimming designevenly applies pressure to accumulate excess fat in the buttock area,crafting a perfect barbie butt.
Lastly,let's revisit the core advantages of Micisty's short shark shorts:Quick-drying technology keeps you fresh and dry, whether inSingapore's high-temperature, high-humidity climate or after anintense workout in the gym. The lightweight, breathable materialallows your skin to breathe, ensuring a comfortable and relaxedwearing experience. High-elastic polyamide fibers shape your bodymoderately, enhancing your figure. Without any pressure, the shortsallow free stretching, reducing restrictions and grantingunparalleled freedom during wear.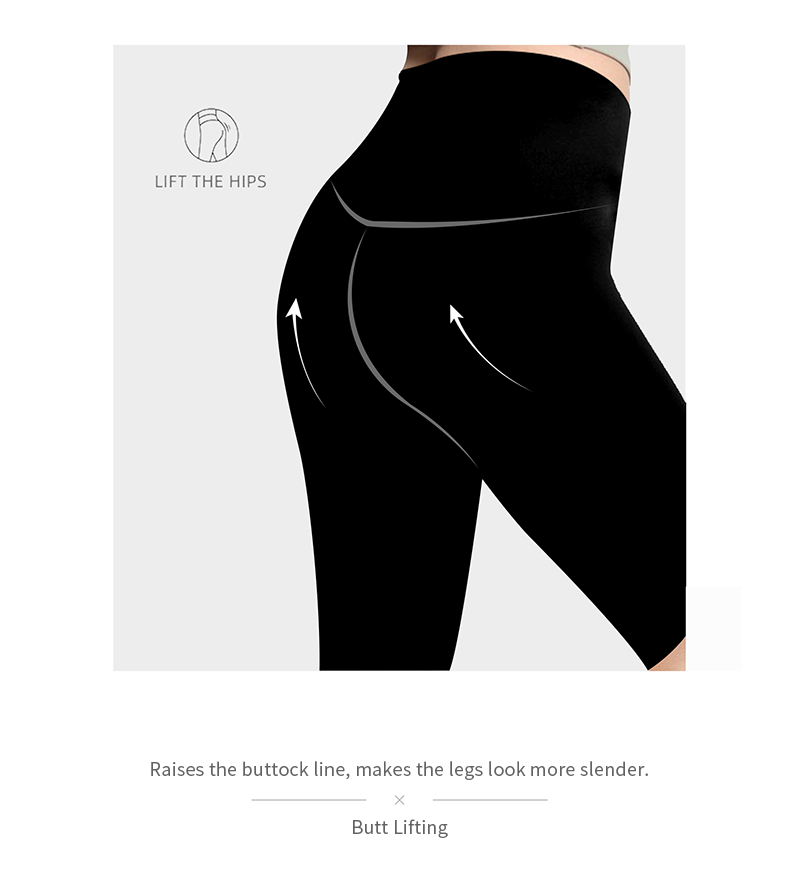 Now,let Micisty's short shark shorts take you into a world full ofvitality, comfort, and freedom. Whether you're busy at work, sweatingit out at the gym, or enjoying your leisure time during the weekend,they can make you feel immensely comfortable and free. So why notgive Micisty's short shark shorts a try? Let them provide you with abrand-new wearing experience and help you create your unique style.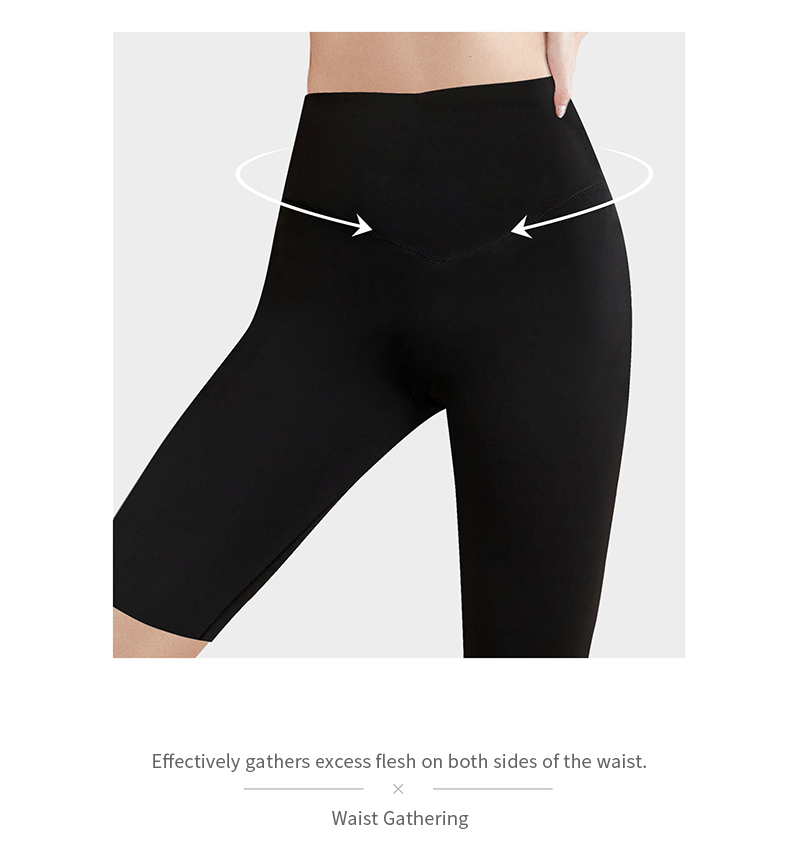 Bynow, I have thoroughly introduced the features and advantages ofMicisty's short shark shorts. I believe that no matter your needs andpreferences, you can find your favorite in Micisty's short sharkshorts. They are not just high-quality shorts but also represent alifestyle that allows you to feel comfort and freedom in your busylife and enjoy the pleasures of life.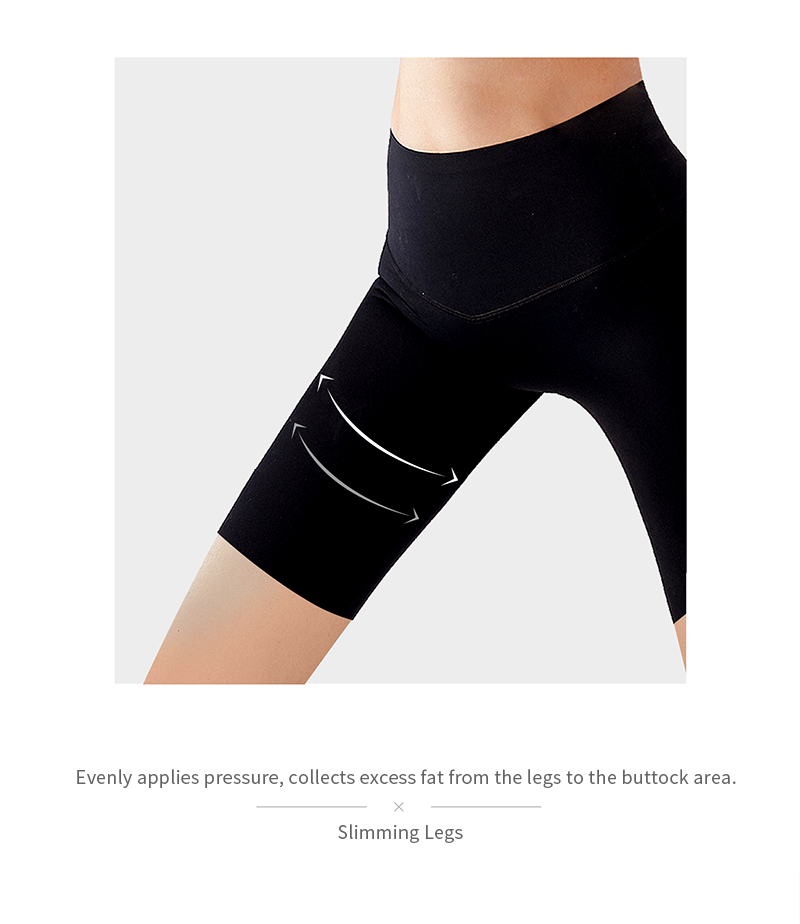 Whetheryou're seeking pants to meet your daily wear needs or sportswear thathelps you shape the perfect body, Micisty's short shark shorts areyour ideal choice. They not only meet various needs but also let youfeel comfortable and free during wear. So why not give Micisty'sshort shark shorts a try now and let them offer you a differentexperience? Let's welcome the new self together, embrace thebeautiful life brought by Micisty's short shark shorts! For originalcontent, please indicate the source and related links; visit ourwebsite www.micisty.net formore product information and brand news.