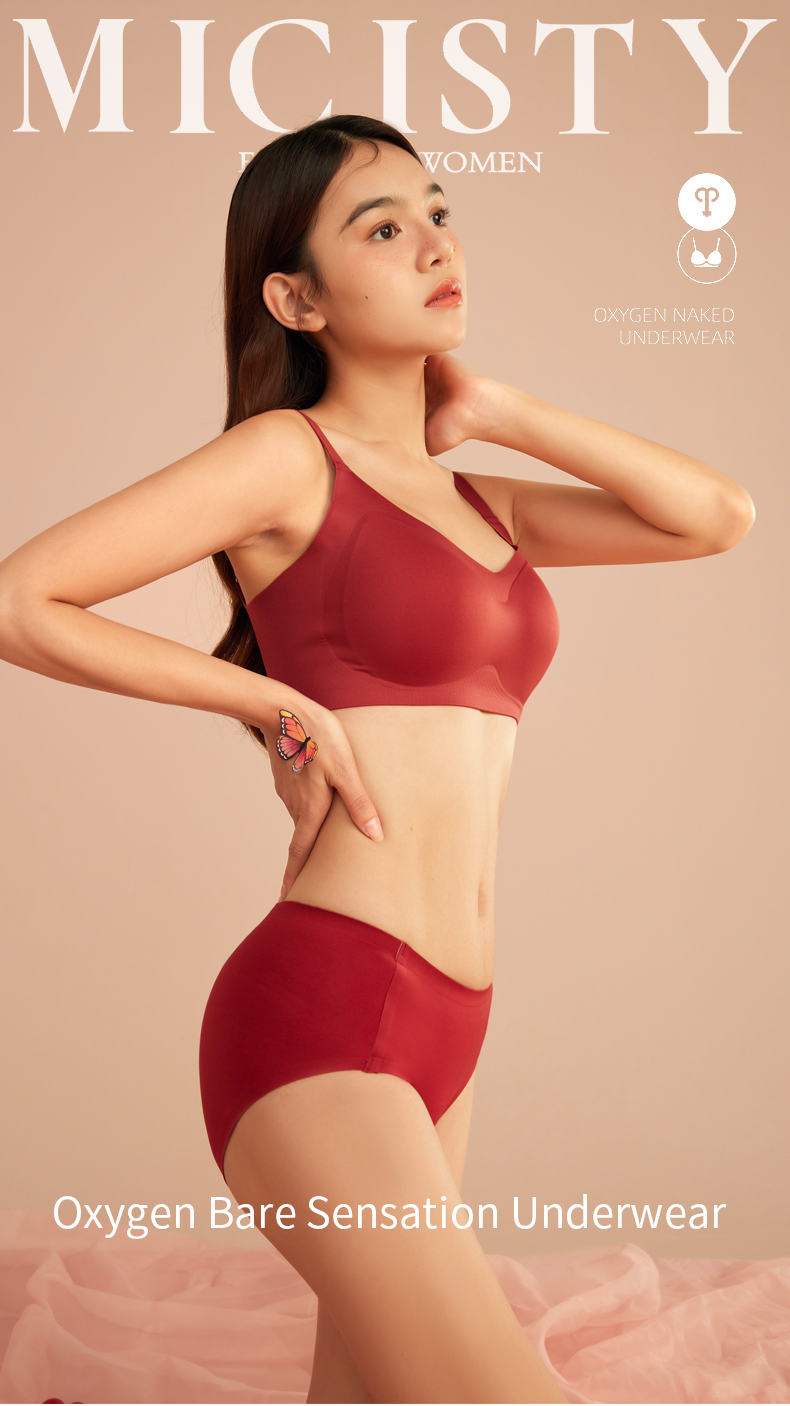 Introducingthe Micisty Oxygen Barely There Bra – the perfect choice for themodern woman who desires comfort and elegance in her lingerie. Madefrom a luxurious blend of 58% nylon and 42% spandex, this bra offersa delicate touch and seamless design that is second to none.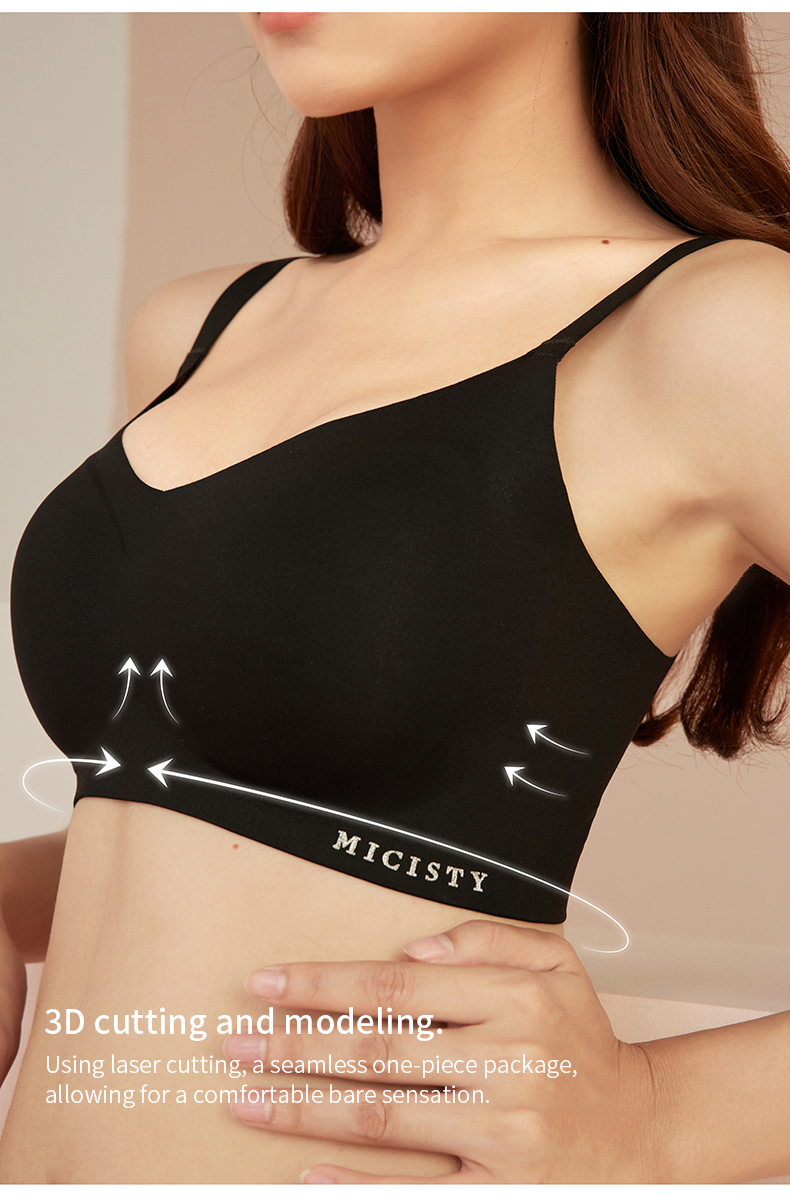 Oneof the most notable features of this bra is its unique honeycombbreathability design, which allows air to circulate freely andprevents sweating, ensuring that you feel fresh and comfortable allday long. The water drop-shaped cup is designed to fit your chestperfectly, providing a smooth and natural silhouette without the needfor padding or shaping.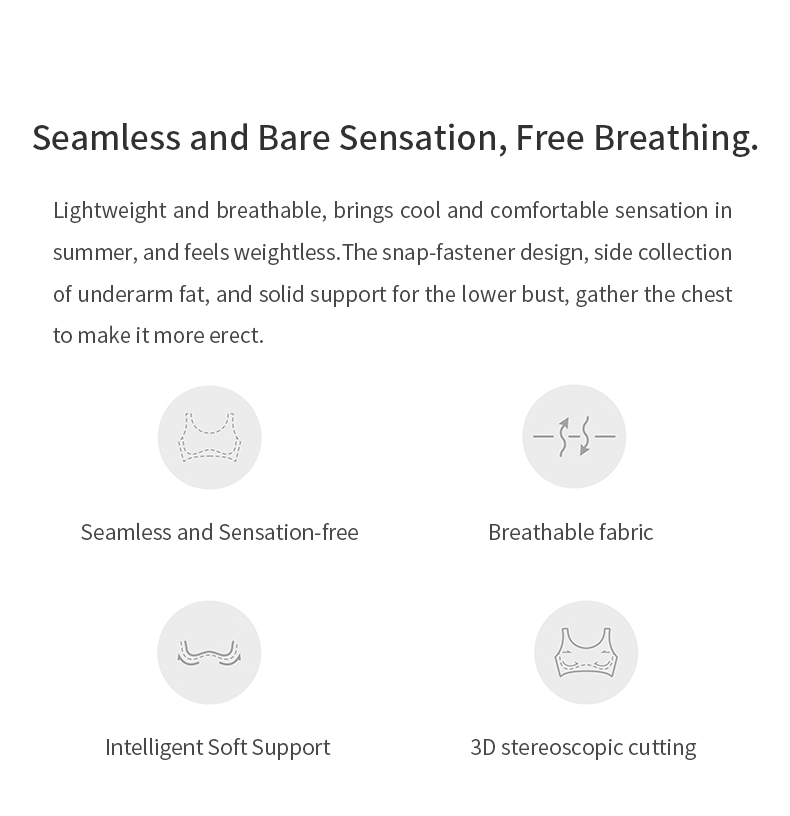 Adjustablestraps ensure a perfect fit, and the bra is carefully crafted tocontour to your body without leaving any marks on your skin. Thehidden back buckle further adds to the seamless design, ensuring thatthe bra remains invisible even under the tightest of clothing.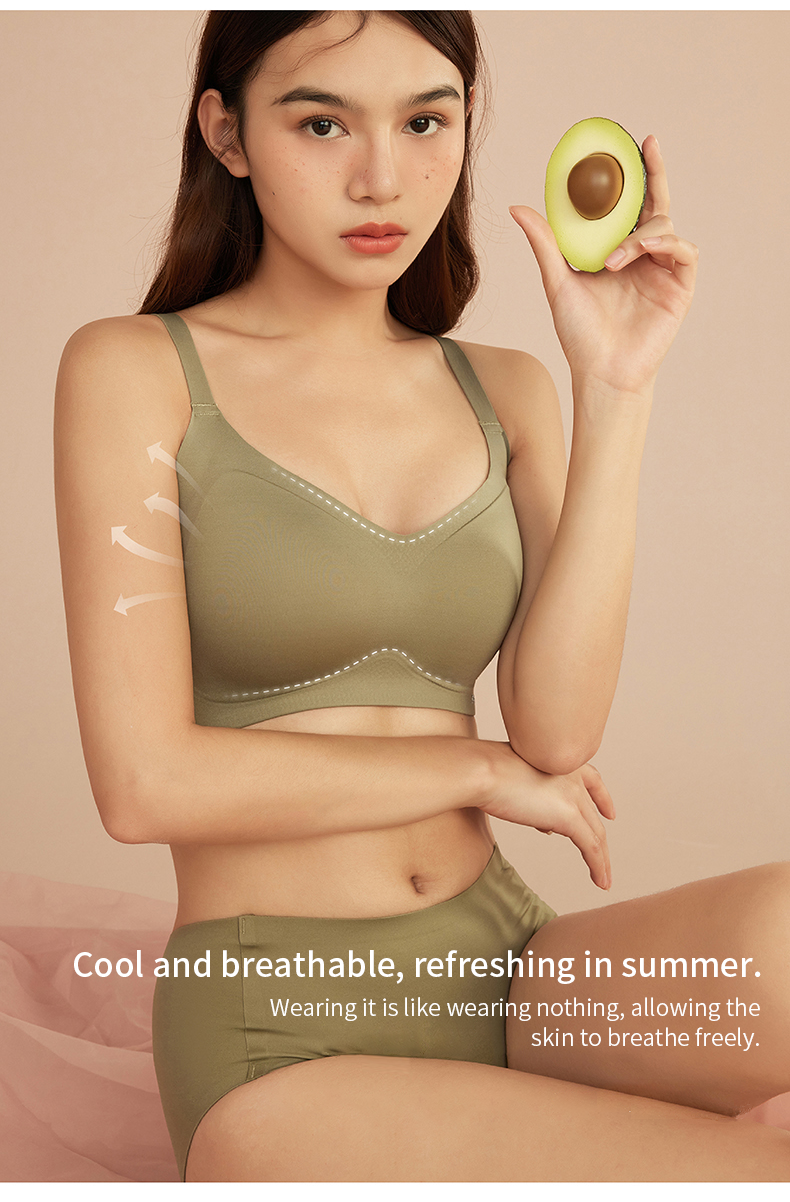 TheMicisty Oxygen Barely There Bra is available in a range of stunningcolors, including Bare Skin, Elegant Black, Iris Red, Matcha Green,Swan White, and Classic Grey. With a size chart that ensures theperfect fit, you can be sure that you will find the right size to fityour body perfectly.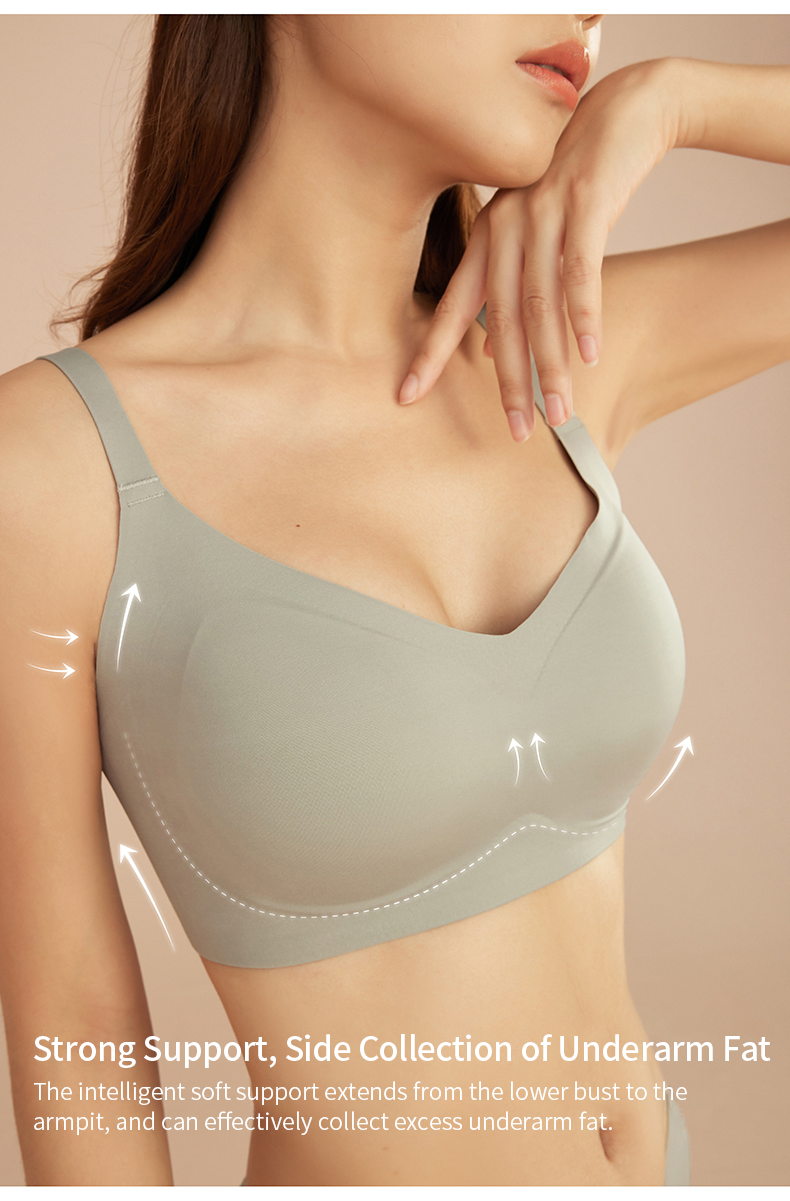 MicistyOxygen Naked Bra comes in six beautiful colors that cater to yourdifferent moods and preferences. Let's dive into the uniquecharacteristics of each color: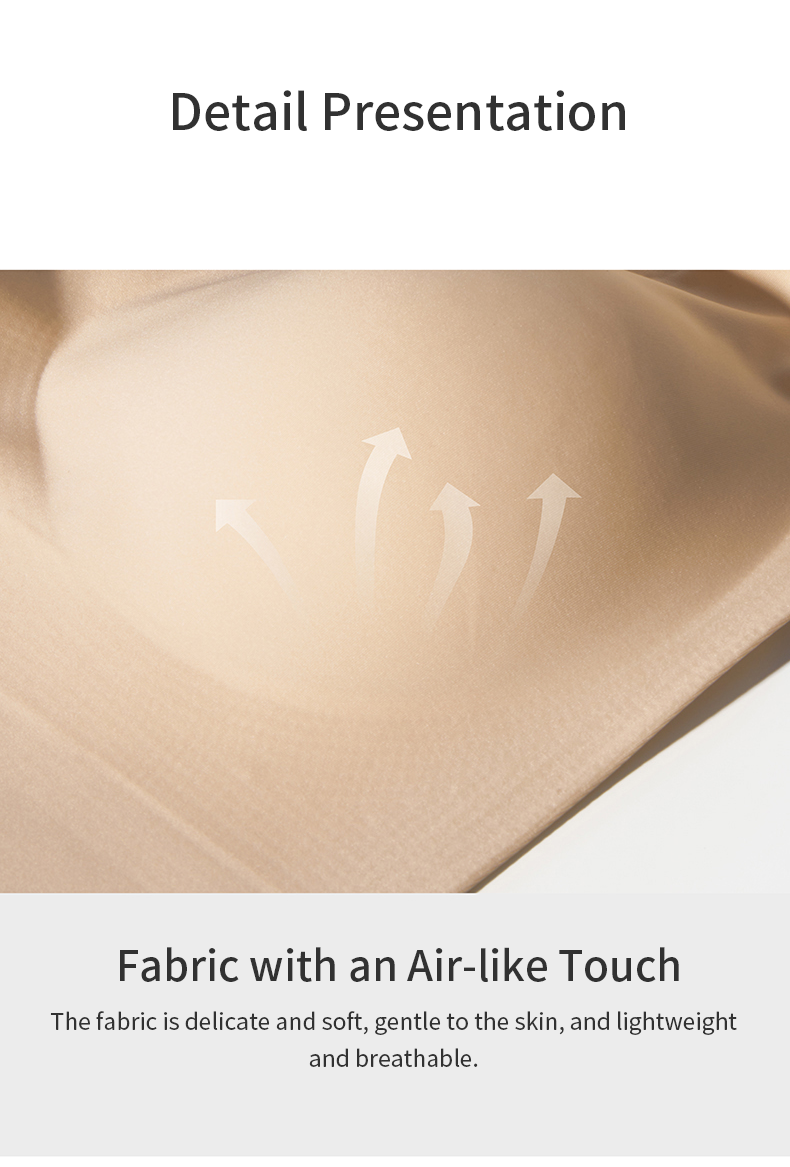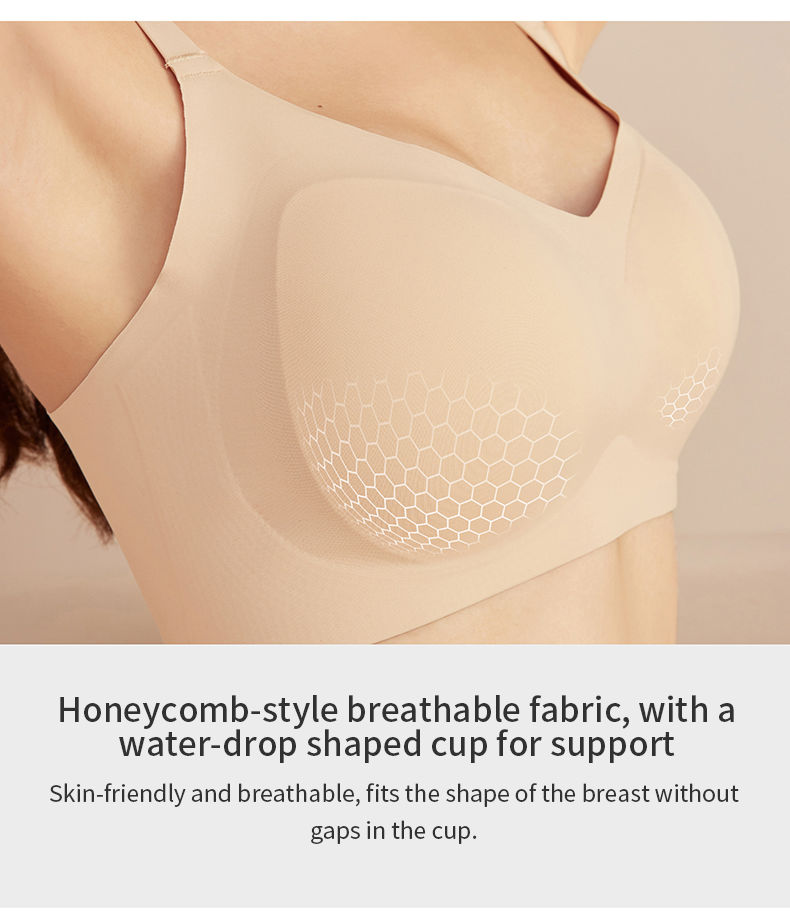 BareSkin: This is a classic nude color that is perfect for everyday wear.The soft and subtle shade blends seamlessly with your skin tone,giving you a natural look.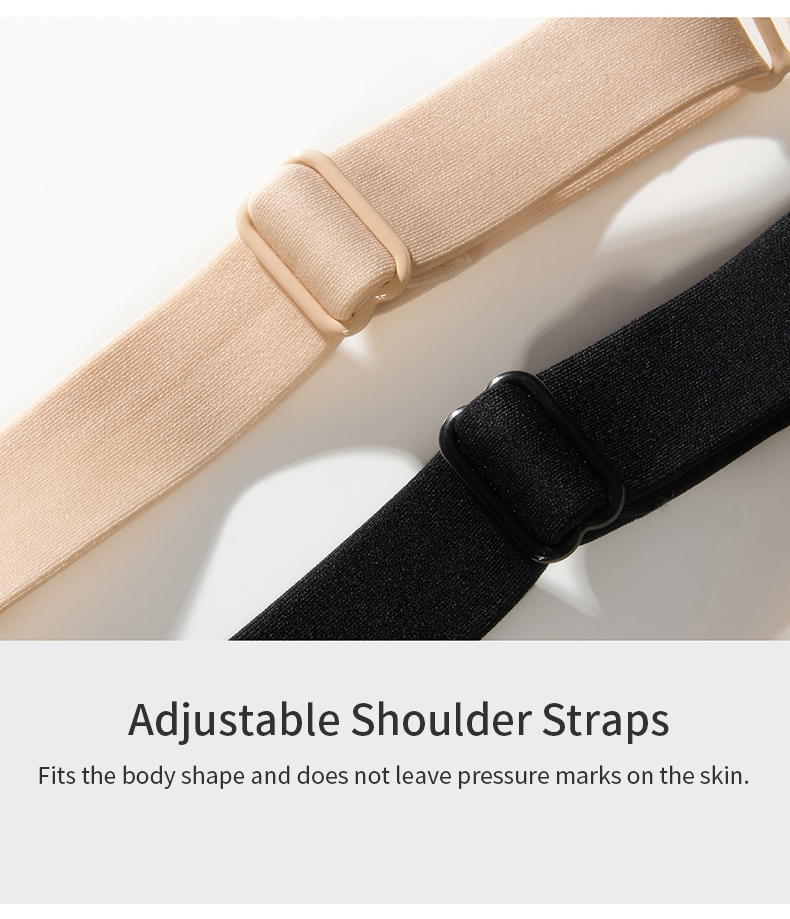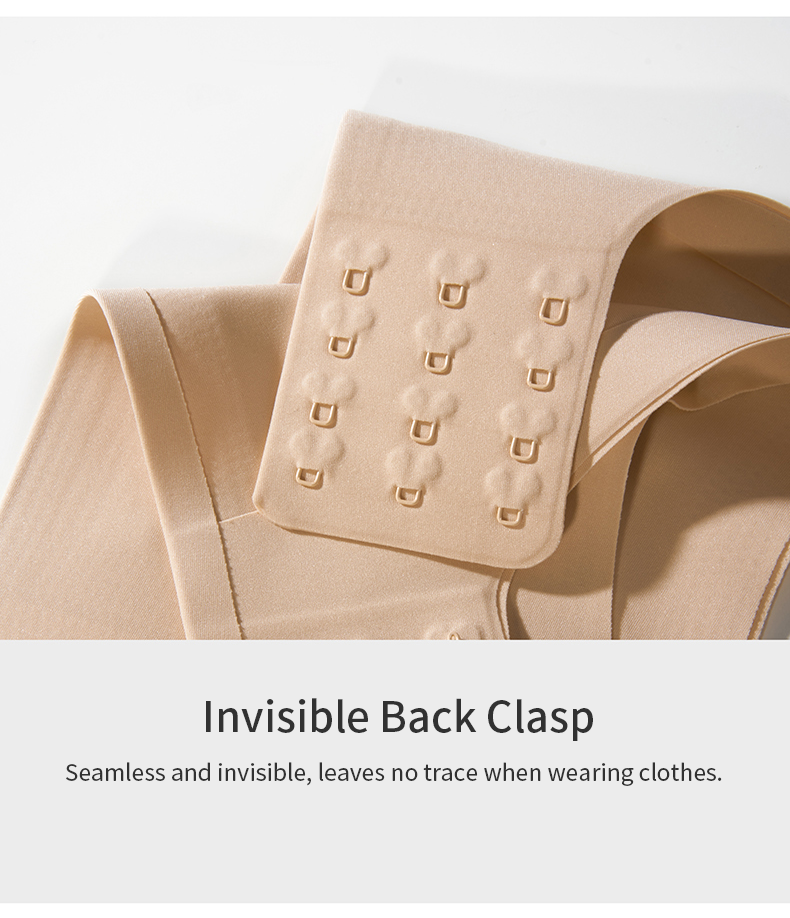 ElegantBlack: Black is always a classic, and this shade adds a touch ofelegance and sophistication to your lingerie collection. It's perfectfor special occasions or for when you want to feel a little extra.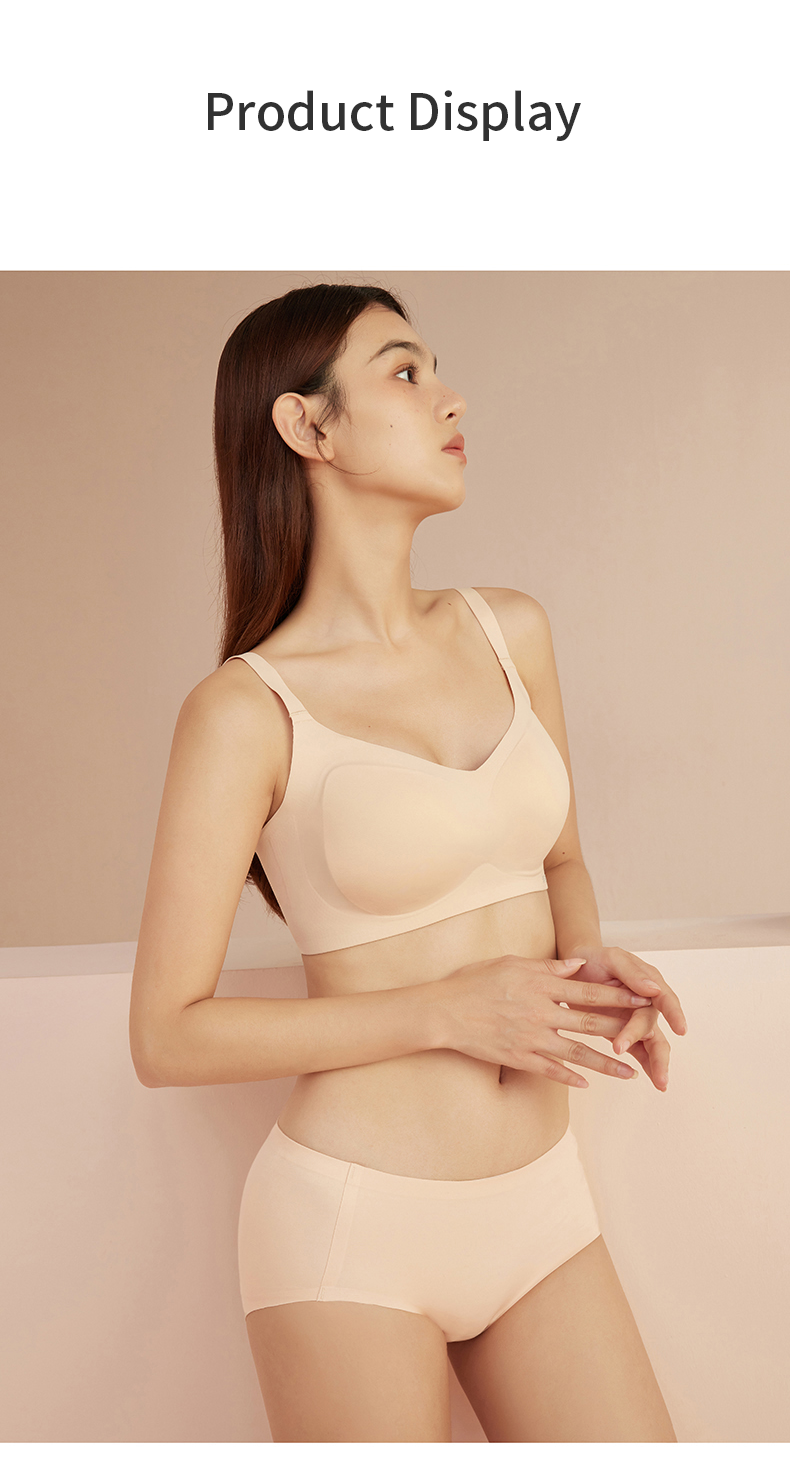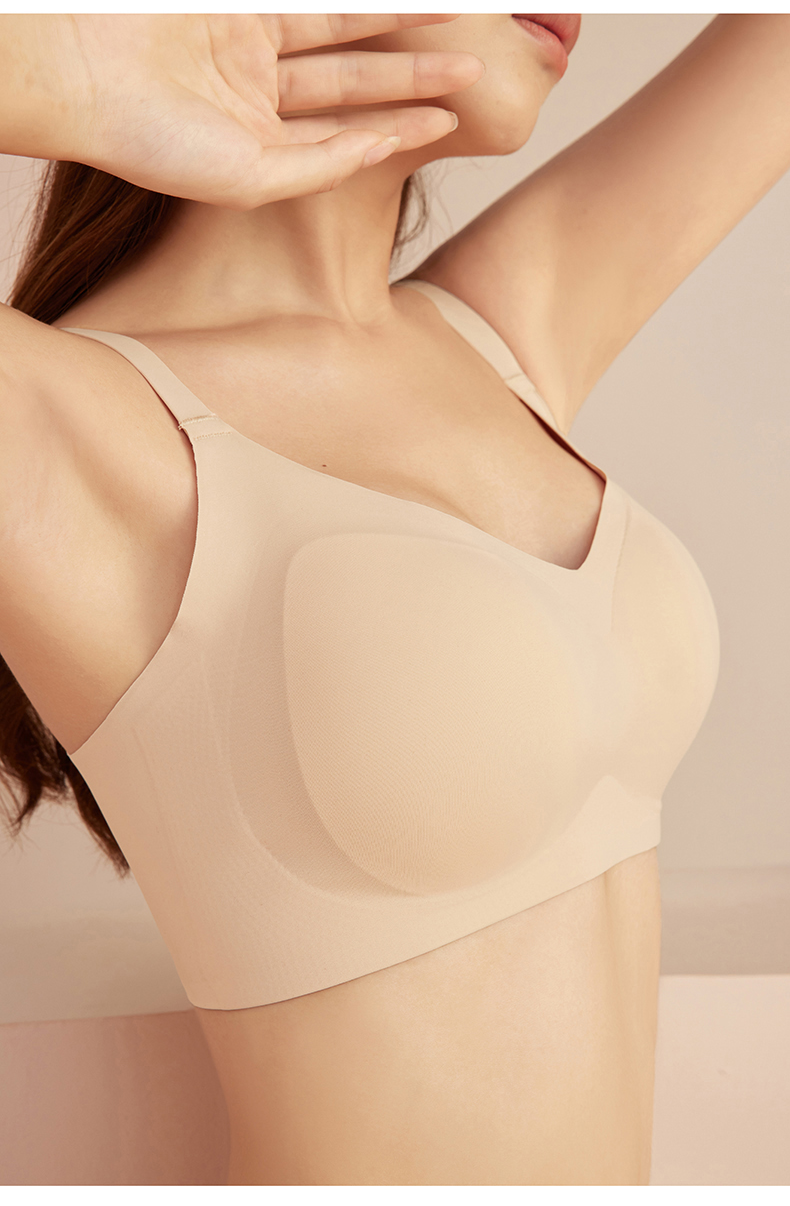 IrisRed: The bold and vibrant Iris Red adds a pop of color to yourlingerie collection. This shade exudes confidence, sensuality, andpassion, making it the perfect choice for a romantic date night.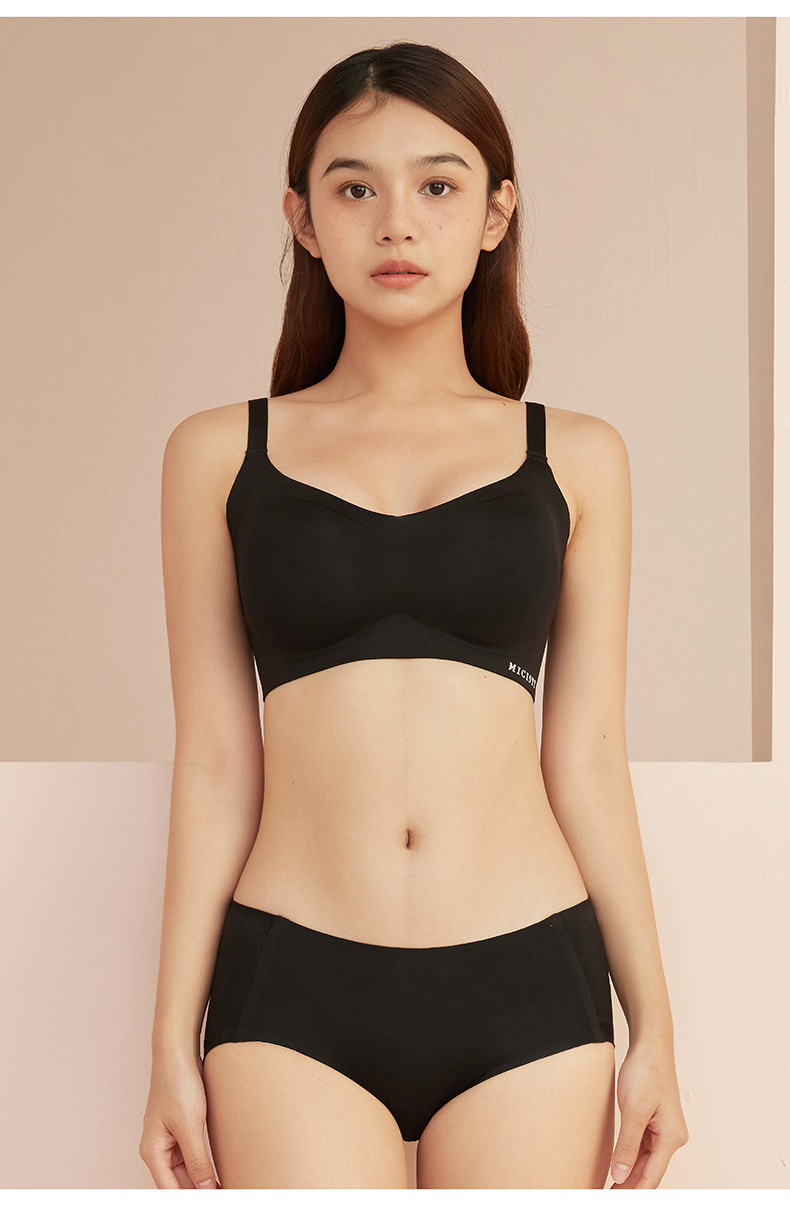 MatchaGreen: The calming and serene Matcha Green is perfect for those whoprefer a more subtle color. The gentle shade brings a touch of natureto your lingerie collection and is perfect for relaxing at home.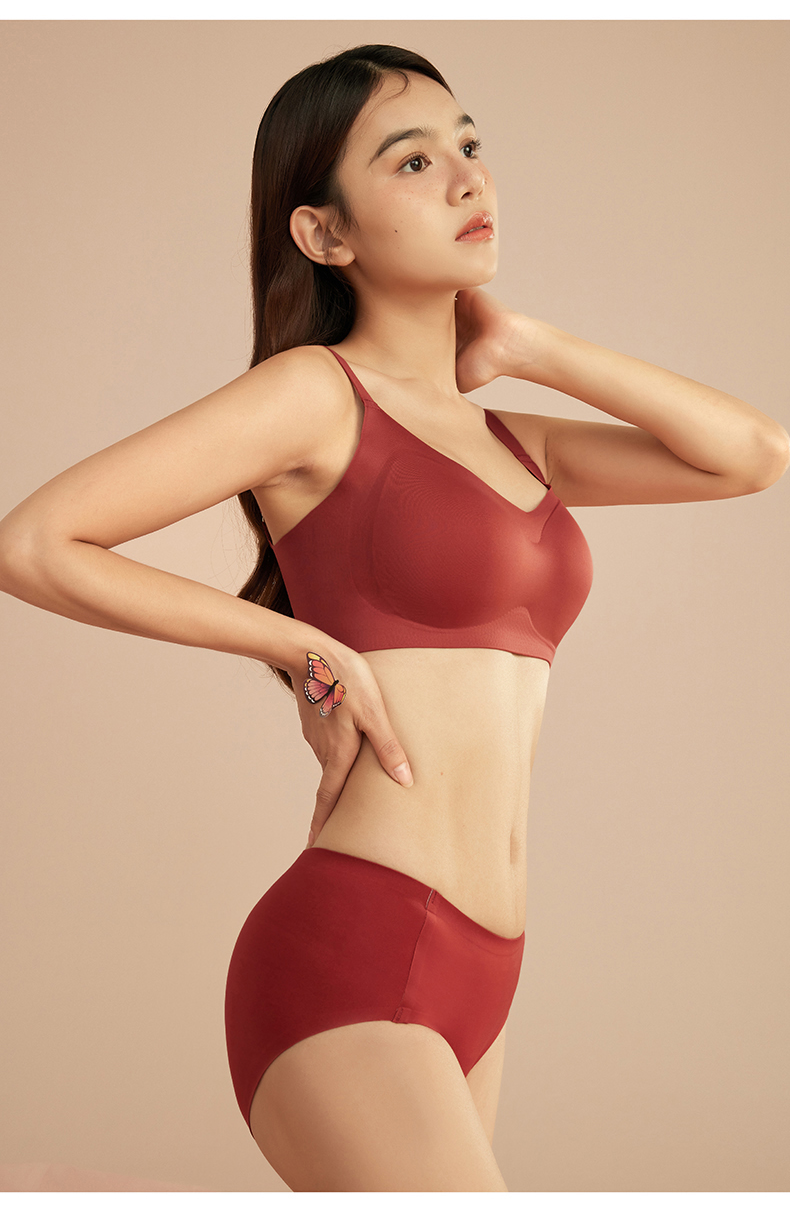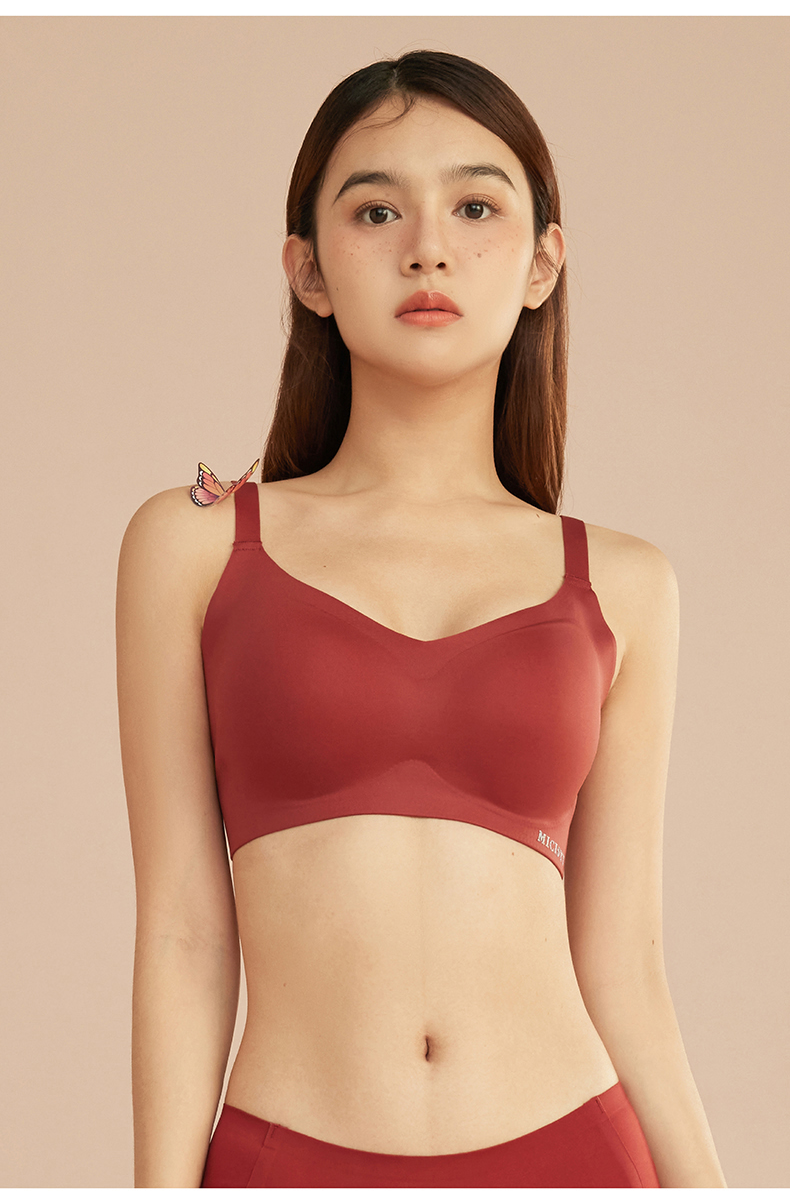 SwanWhite: This pure and innocent white shade is perfect for brides oranyone looking for a clean and fresh look. It exudes a sense ofpurity and grace and is perfect for any occasion.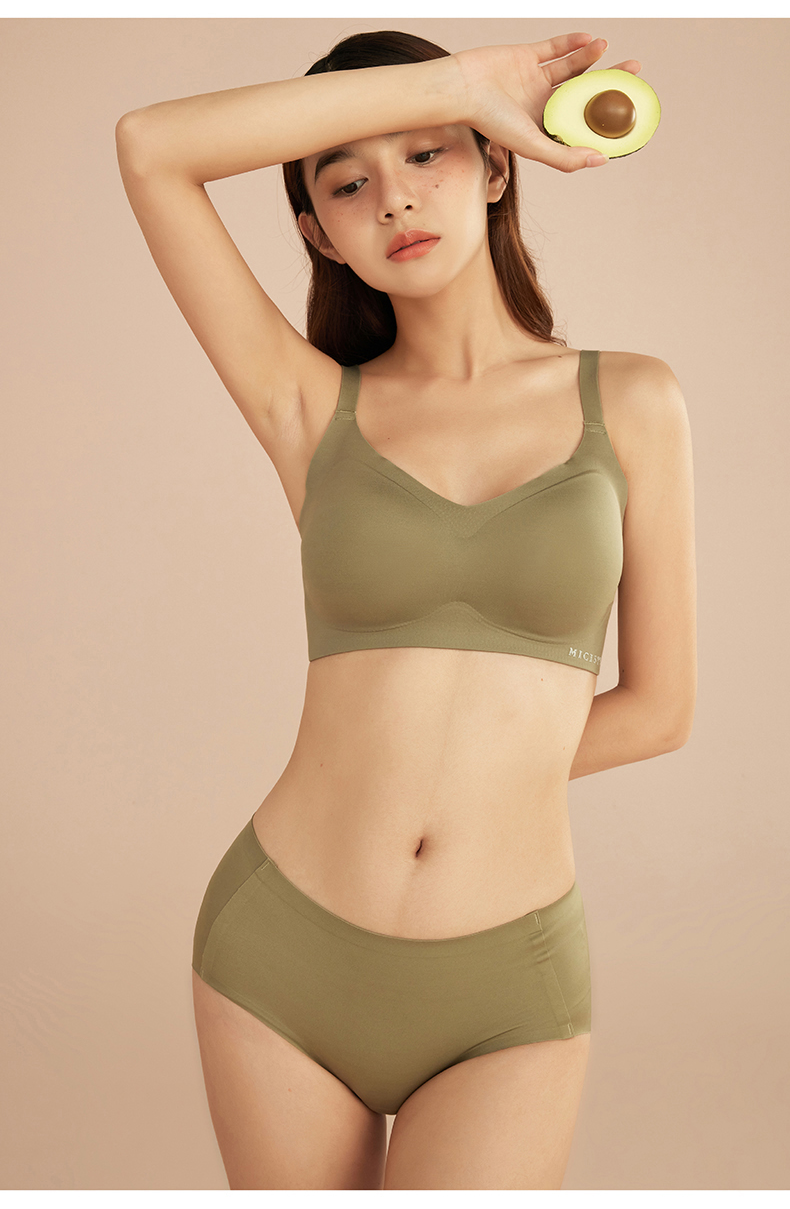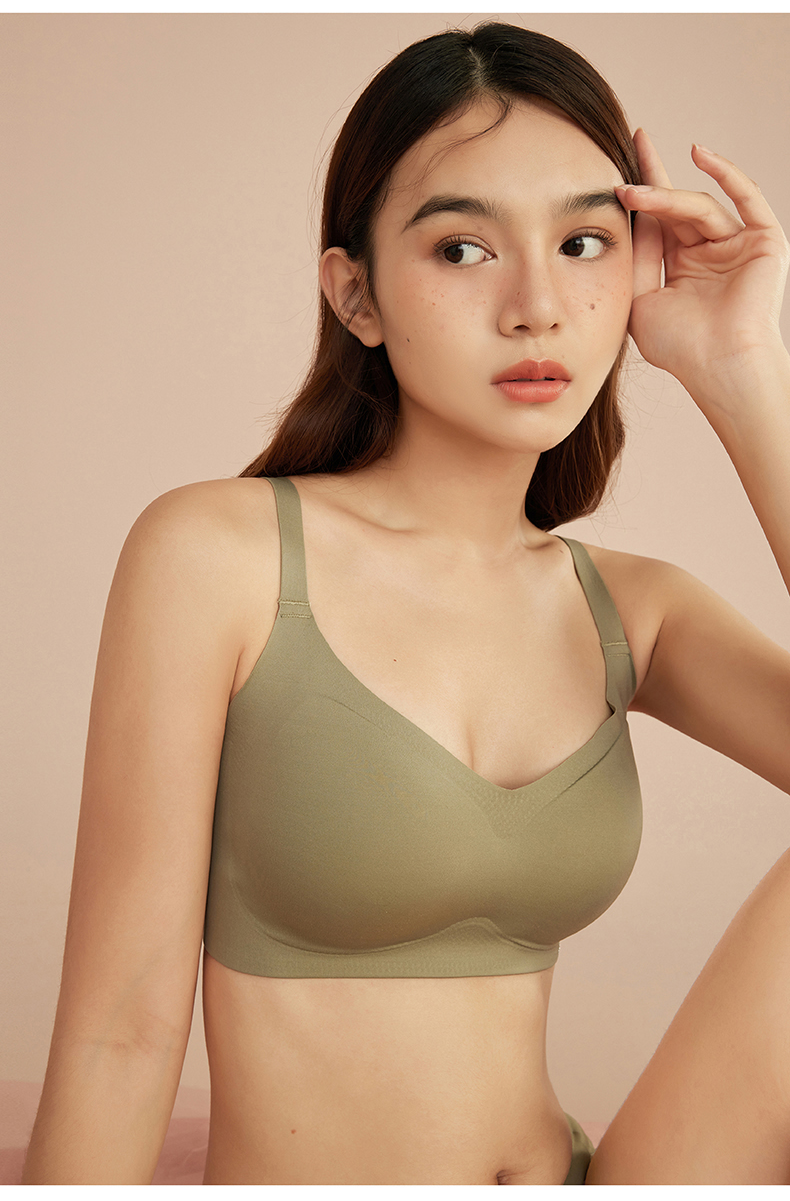 ClassicGrey: The timeless and versatile Classic Grey shade is perfect forany occasion. It's a sophisticated and stylish color that will nevergo out of style, making it a great addition to any lingeriecollection.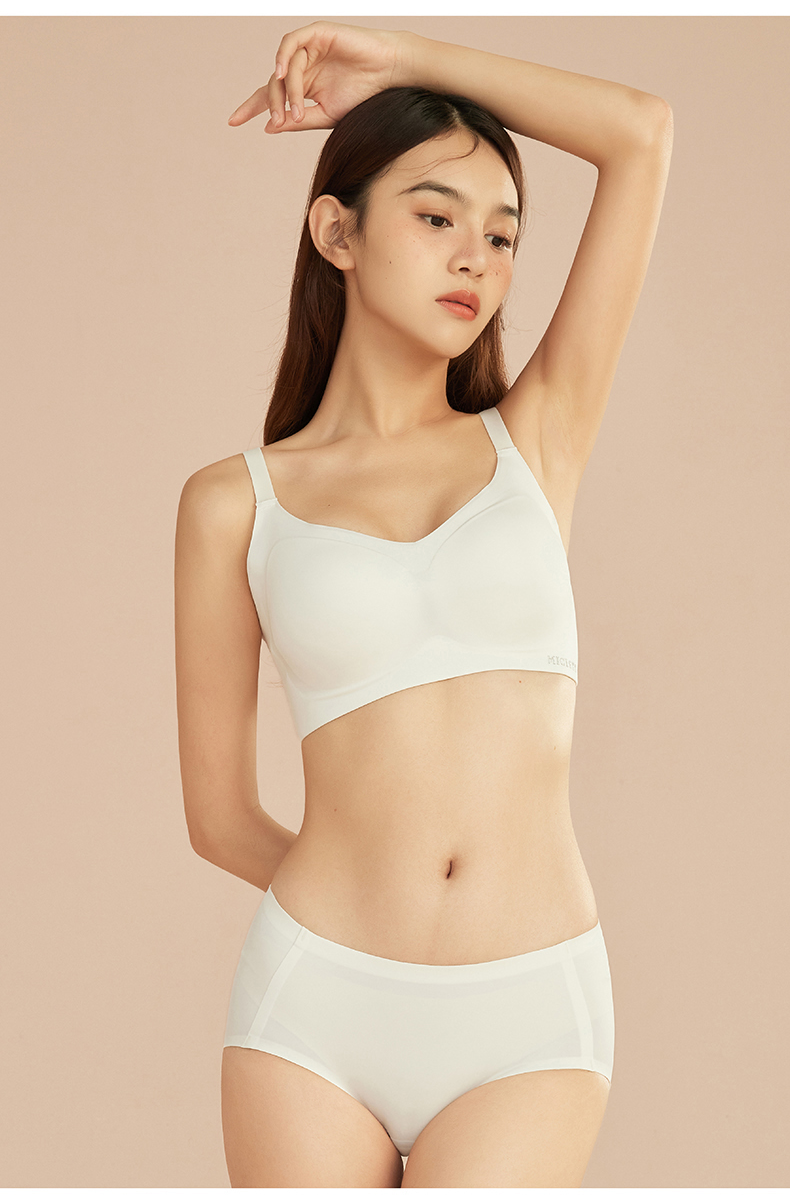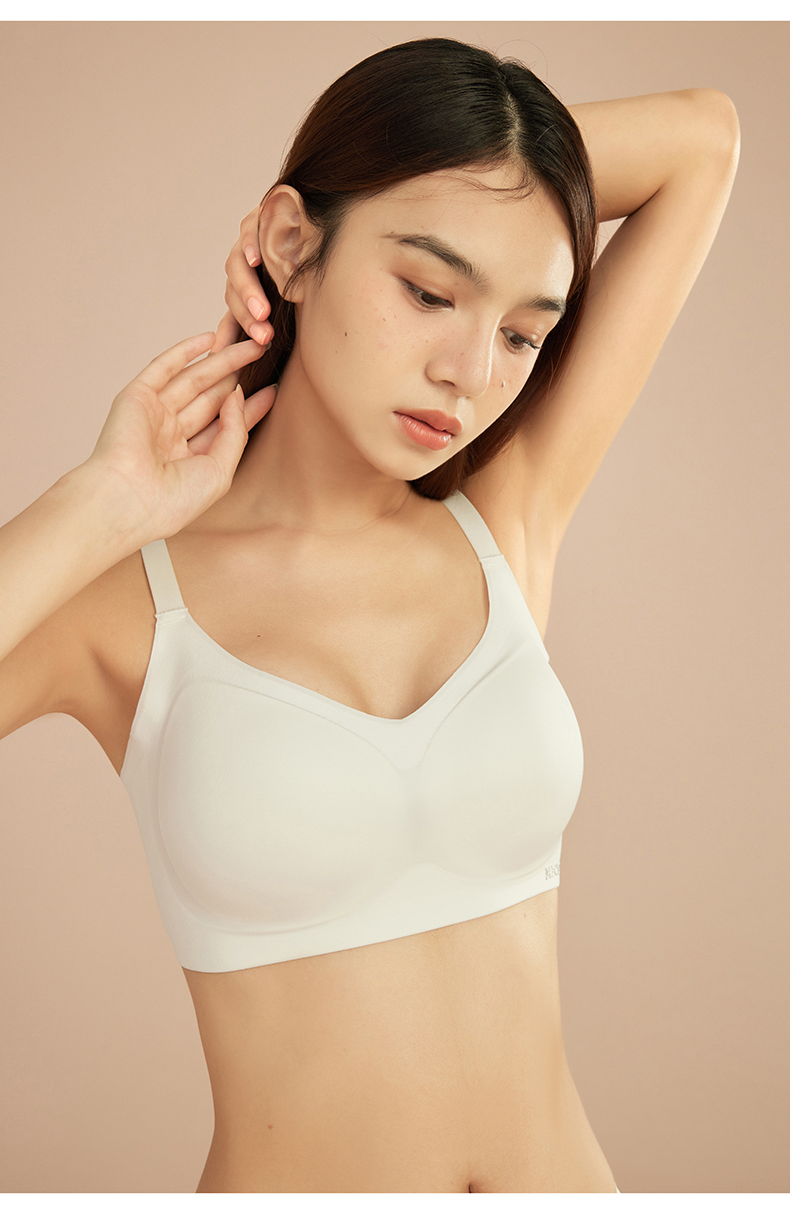 Withthese six beautiful color options, you're sure to find the perfectMicisty Oxygen Naked Bra that suits your style and personality.

So,if you're looking for a bra that offers both comfort and style, lookno further than the Micisty Oxygen Barely There Bra. With itsbreathable design, perfect fit, and elegant style, it's the perfectchoice for the modern woman who wants to feel confident andcomfortable all day long. Don't wait any longer – order yours todayand experience the difference for yourself!


Pleaseindicate the source and relevant link for any reposted originalcontent; visit the Micisty website at www.micisty.net for moreproduct information and brand updates.