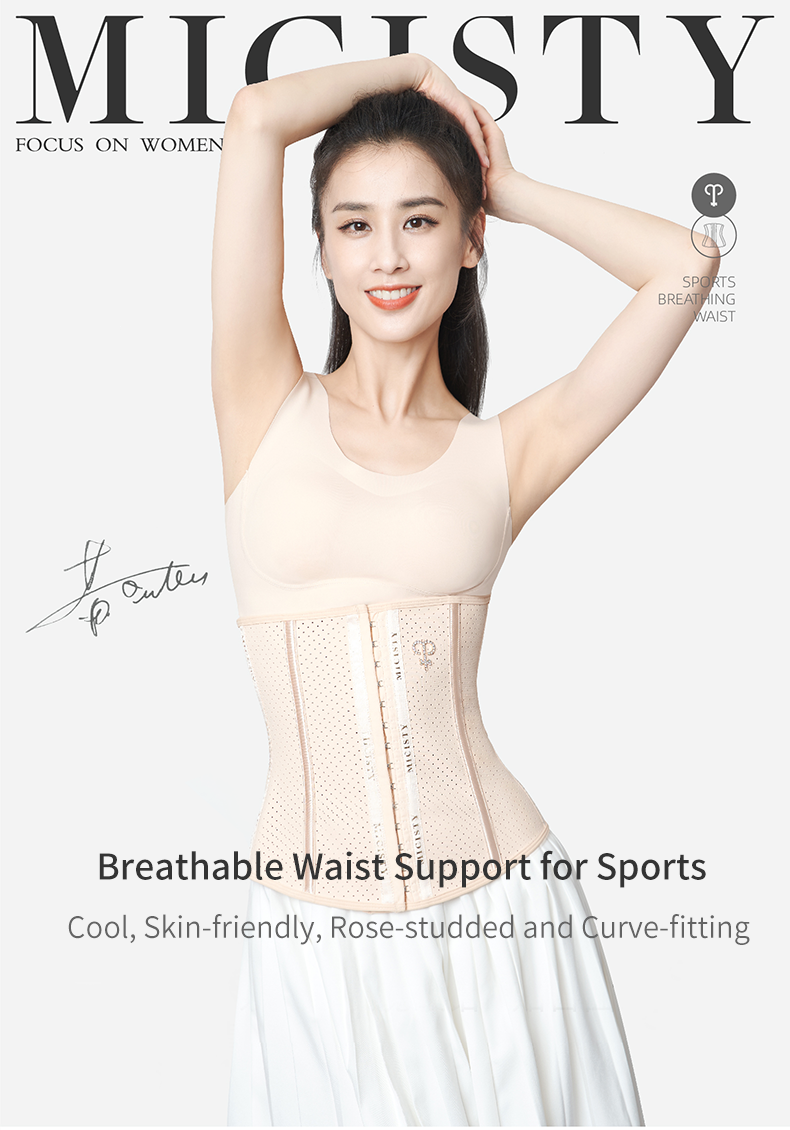 Helloeveryone, today I want to introduce you to Micisty Sport WaistTrainer, a product that will make you healthier and more confident.In this fast-paced life, our bodies are easily damaged by longperiods of sitting and poor lifestyle habits. This sport waisttrainer can effectively improve these issues, making your life morecomfortable and healthy. Whether for sports, daily life or work, itcan provide enough support and protection, making your body morecomfortable and free. Let's learn about this Micisty Sport WaistTrainer product together and enjoy a healthier and more confidentlife!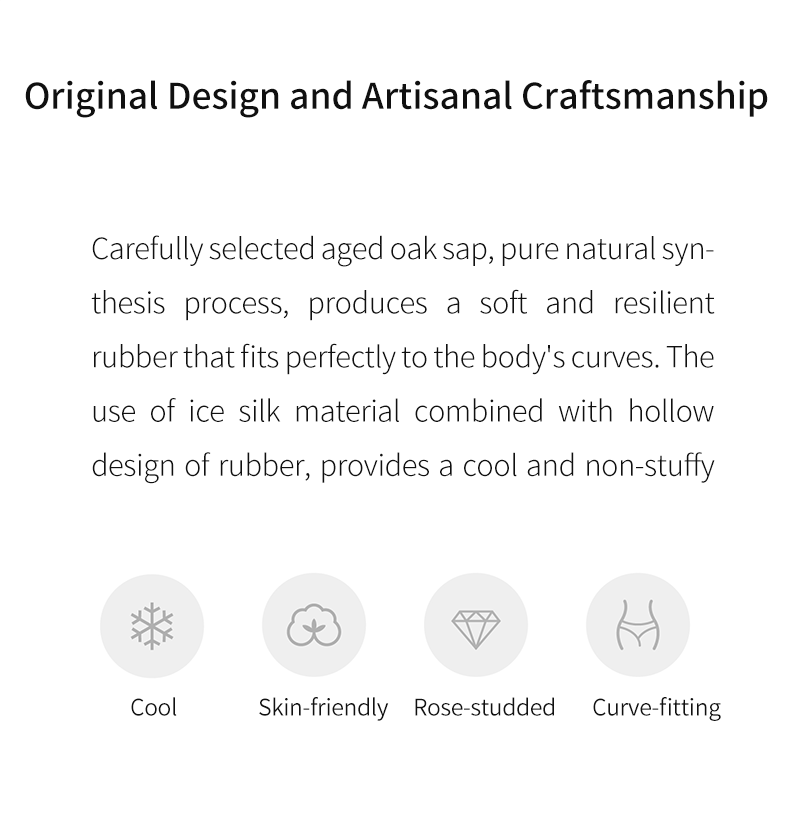 Itis worth mentioning that Micisty Sport Breathable Waist Trainer hasbeen endorsed by the famous actress Huang Shengyi. As an actress whois active on the screen and big screen, Huang Shengyi has always paidattention to her body health and shape. The waist trainer is not onlystylish, but also a highly practical fitness equipment. The design ofthis product uses high-quality elastic materials, which can provideenough support and protection, allowing you to confidently andcomfortably show your charm during exercise. Additionally, it canpromote blood circulation and metabolism, helping to tighten fat andshape curves, making your body healthier and more stylish. In short,its products are in line with Huang Shengyi's healthy and fashionableconcepts, allowing you to maintain a good state in daily life andsports.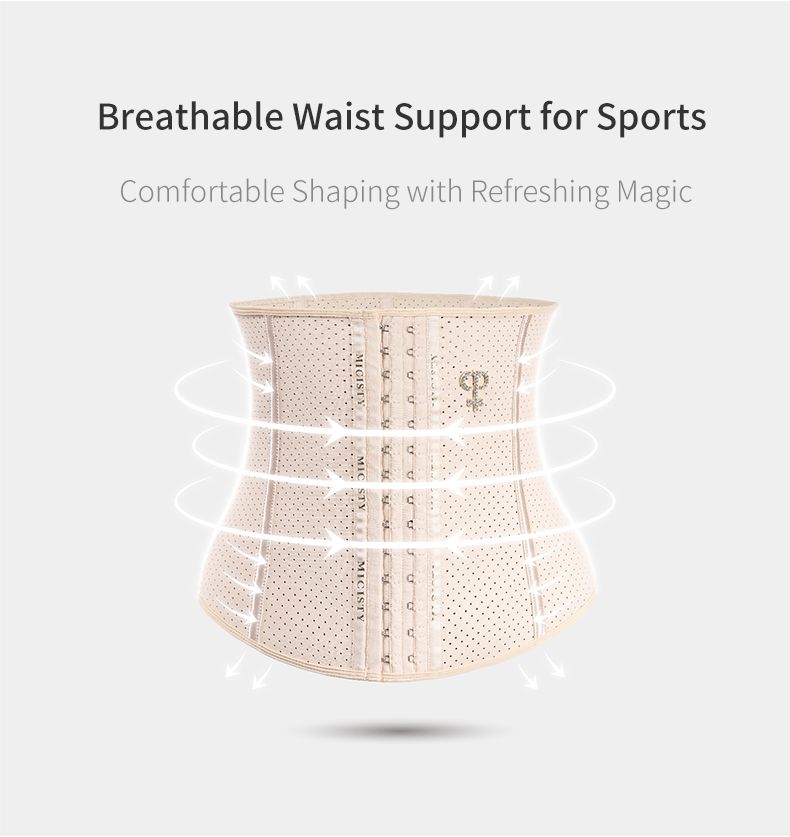 Thesports waist trainer product is an original design with selectedhigh-aged oak juice and natural synthetic technology. These specialtechniques make the Micisty waist trainer's rubber texture soft andresilient, and can fit the body curve well without feeling tight orunbreathable, providing you with a comfortable wearing experience. Inaddition, it also uses ice silk lining material, combined with thehollow design of the rubber, making it cool and breathable, allowingyou to maintain a cool and comfortable feeling during exercise.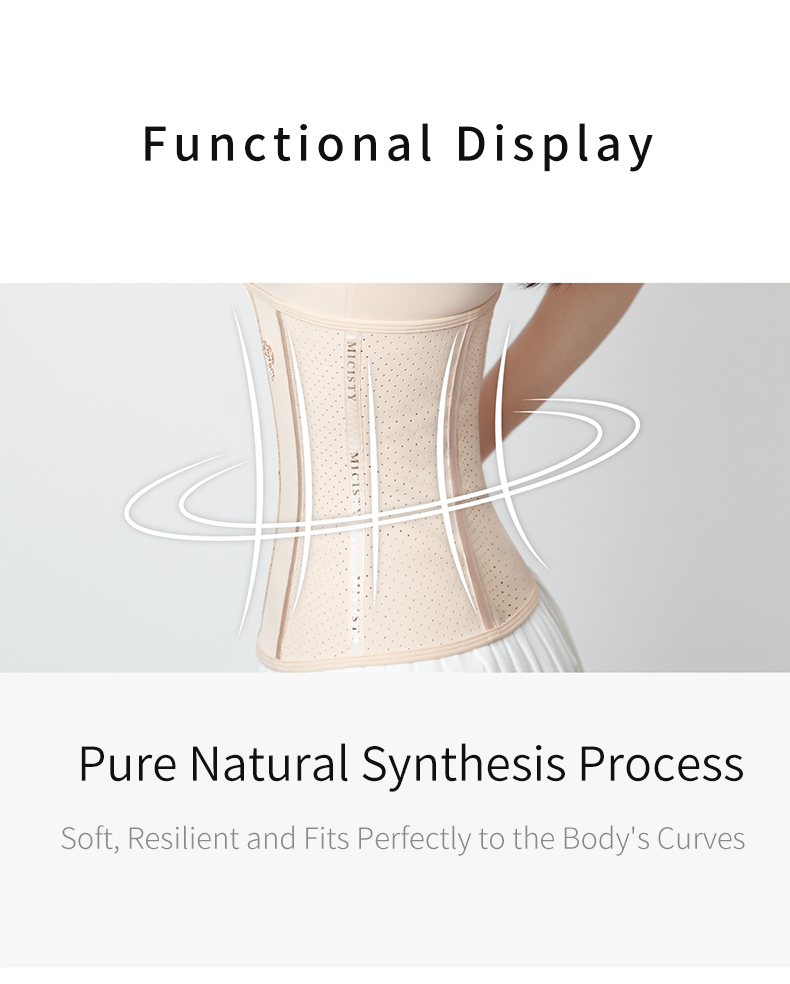 Moreover,the appearance of the Micisty waist trainer is also very stylish, setwith rose gold diamonds, and uses imported European diamonds withmulti-faceted cutting, making the entire product shine with fashionand gorgeousness. It is not only a fitness equipment, but also anindispensable fashion item, suitable for matching with various sportsoutfits and casual wear. If you are a person who pays attention tobody shape and fashion, it must be your essential choice for fitnesswear.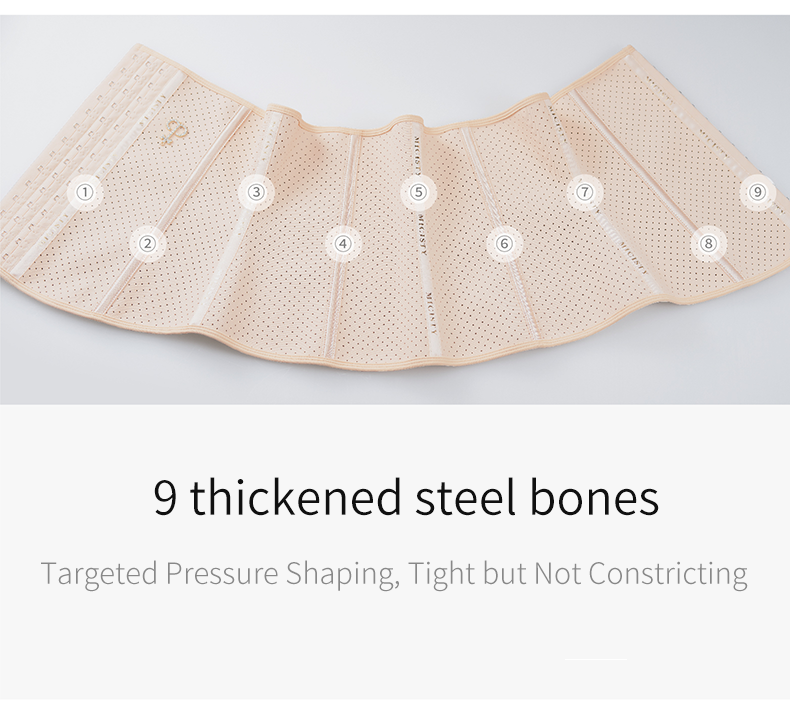 Firstof all, Micisty sports waist trainer fits well with ergonomic design,sculpting your waist and shaping a healthy curve. Unlike traditionalwaist trainers, it is made using natural synthetic technology, whichmakes the rubber texture soft and resilient, and can maintain itselasticity and durability over a long period of use.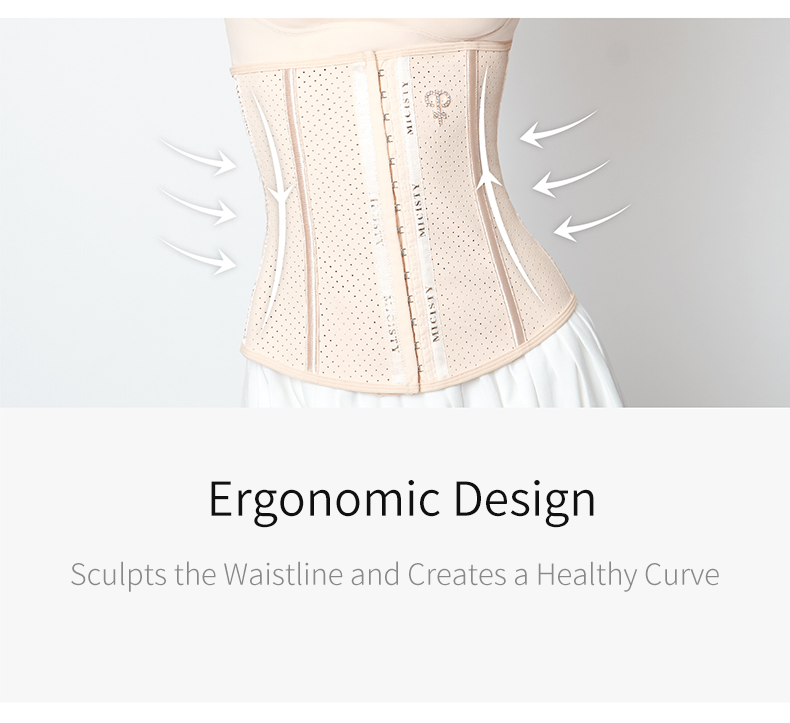 Inaddition, the product is specially equipped with 9 reinforcedfishbones, which can apply pressure to specific areas for shaping,allowing you to feel tight without being too tight. This way, it canshape your waistline well and maintain a good wearing experience evenwhen worn for a long time.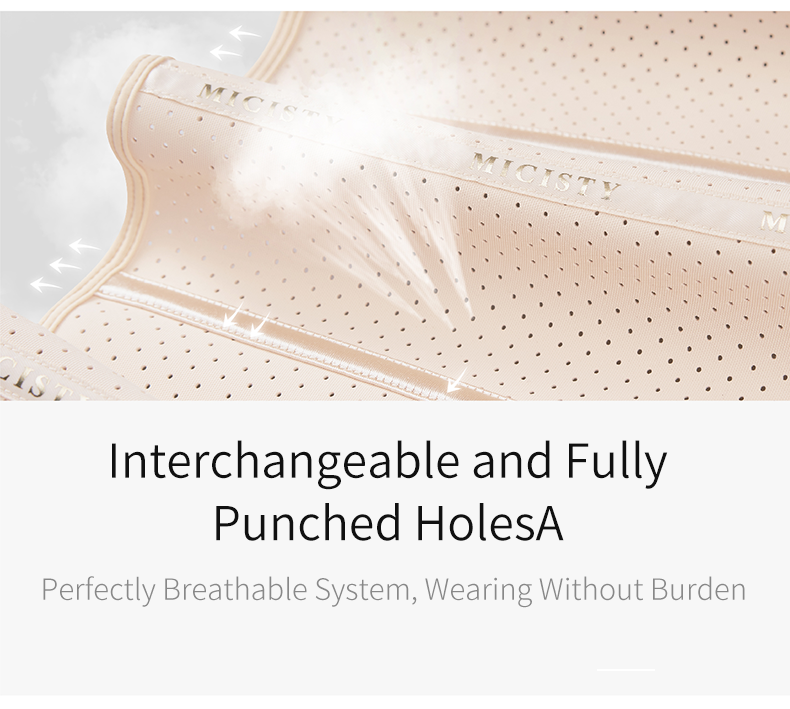 Moreover,the design of this breathable waist trainer includes exchangeableperforations throughout the body, which perfects the ventilationsystem, making you feel relaxed and free when wearing it, without anyburden. Its ventilation system can provide you with morebreathability and comfort during exercise, effectively reducing sweatand odor.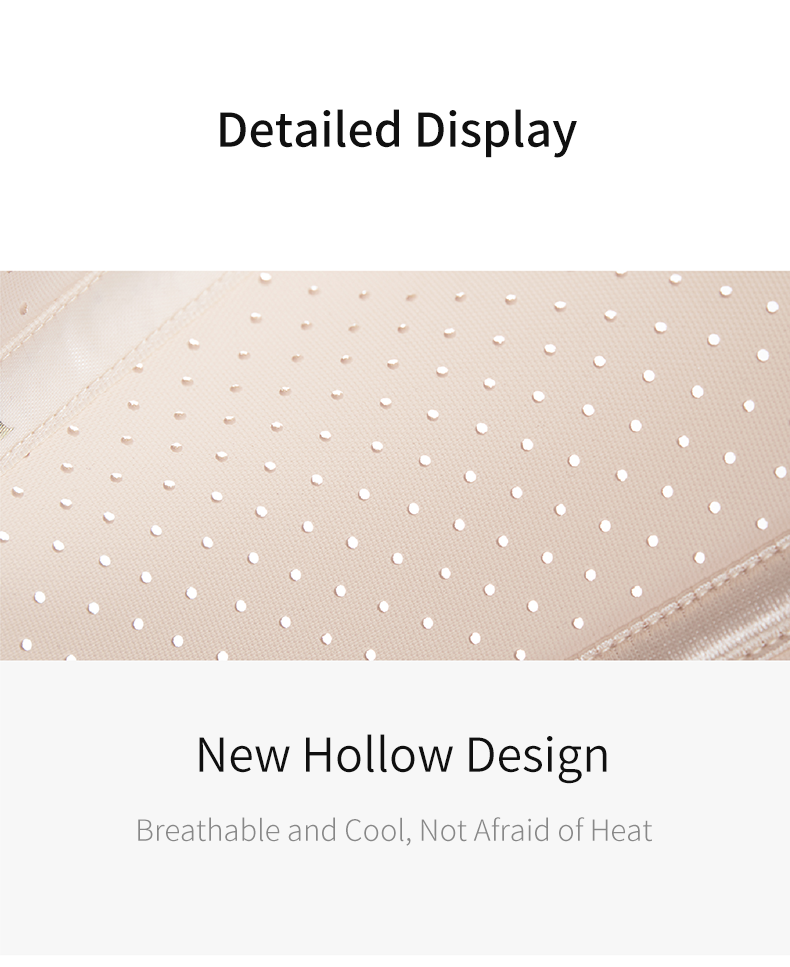 Finally,the Micisty sports waist trainer also has various detailed designs,such as the use of 3D cutting for the inner lining, which conformsmore closely to the curves of the human body, making you feel morecomfortable and natural. It also uses a multi-row buckle design,which can be adjusted according to your body shape, ensuring goodadaptability. Overall, the product not only has multiple functions,but also has a user-friendly design, making you feel more confidentand comfortable during exercise.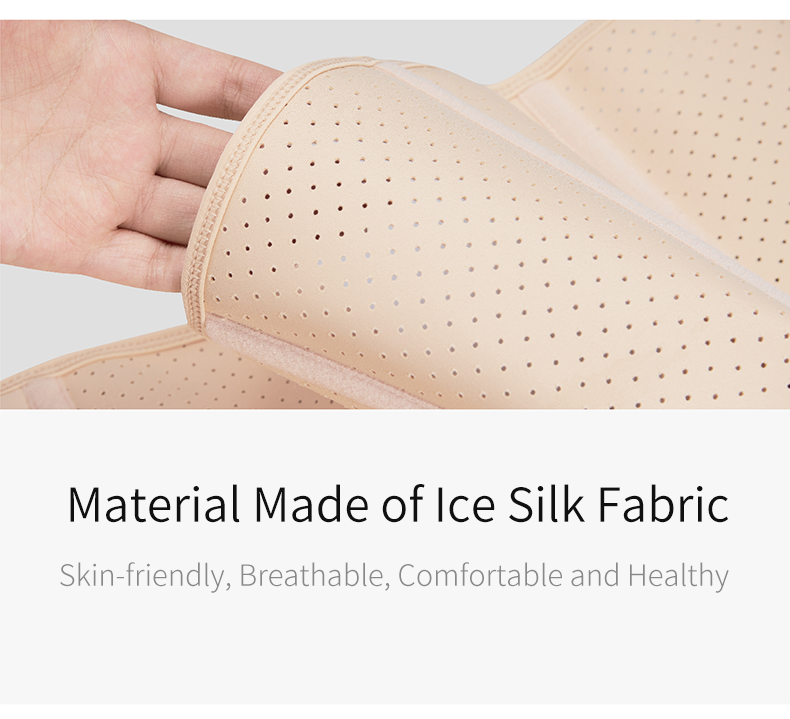 Inaddition to the four general features and functions introducedearlier, this Micisty sport waist trainer has four detailed featuresthat are designed to provide comfort and style while shaping yourbody: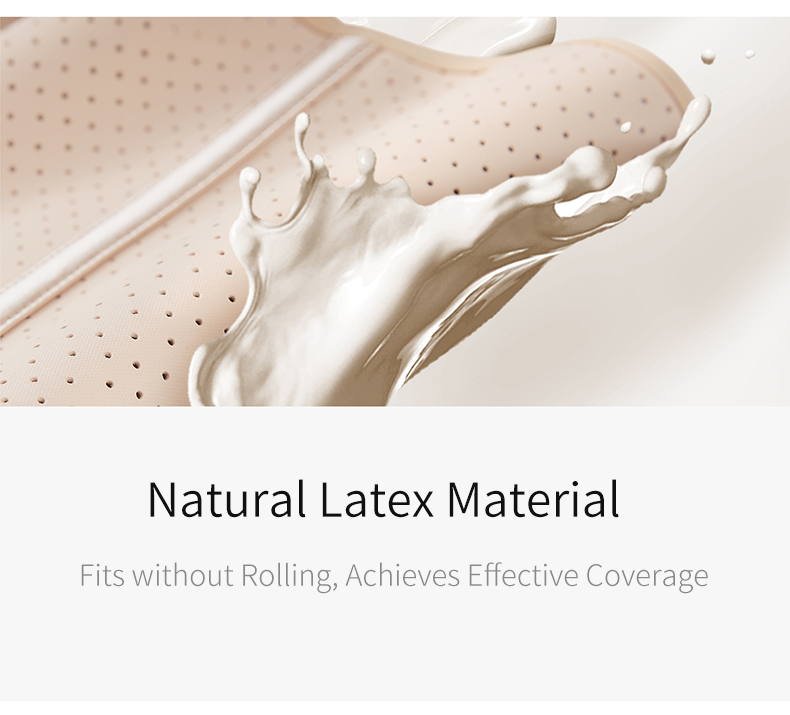 Naturallatex material: Made of natural latex material, it has highflexibility and elasticity, which can fit your body curve, avoiduncomfortable feelings such as rolling and curling. At the same time,this material can effectively wrap the waist muscles, achieving atight shaping vision.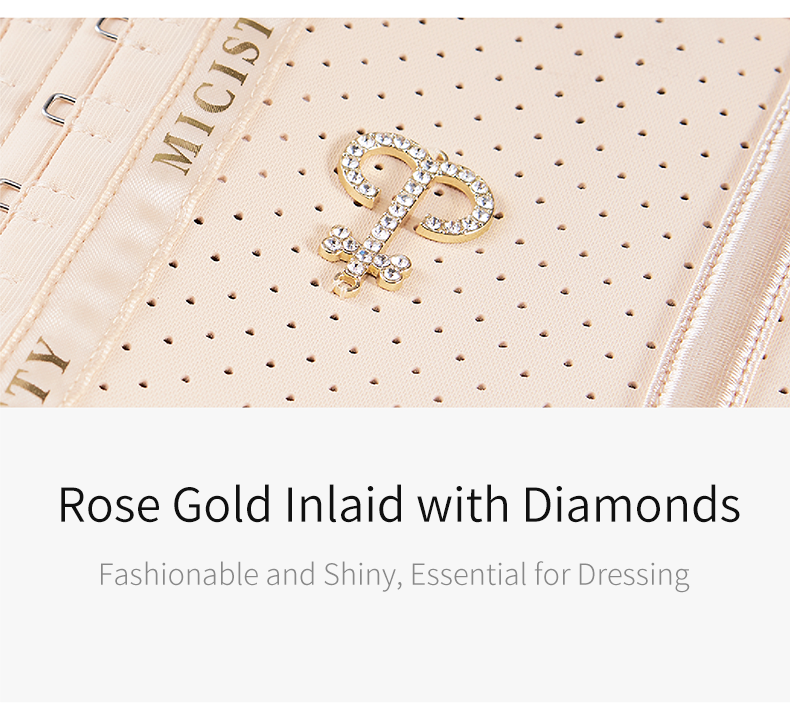 Rosegold inlaid diamonds: Its fine design is exquisite, with rose goldinlaid diamond decoration, which is fashionable and sparkling. Itmakes you feel stylish during exercise, becoming an essential itemfor your sportswear.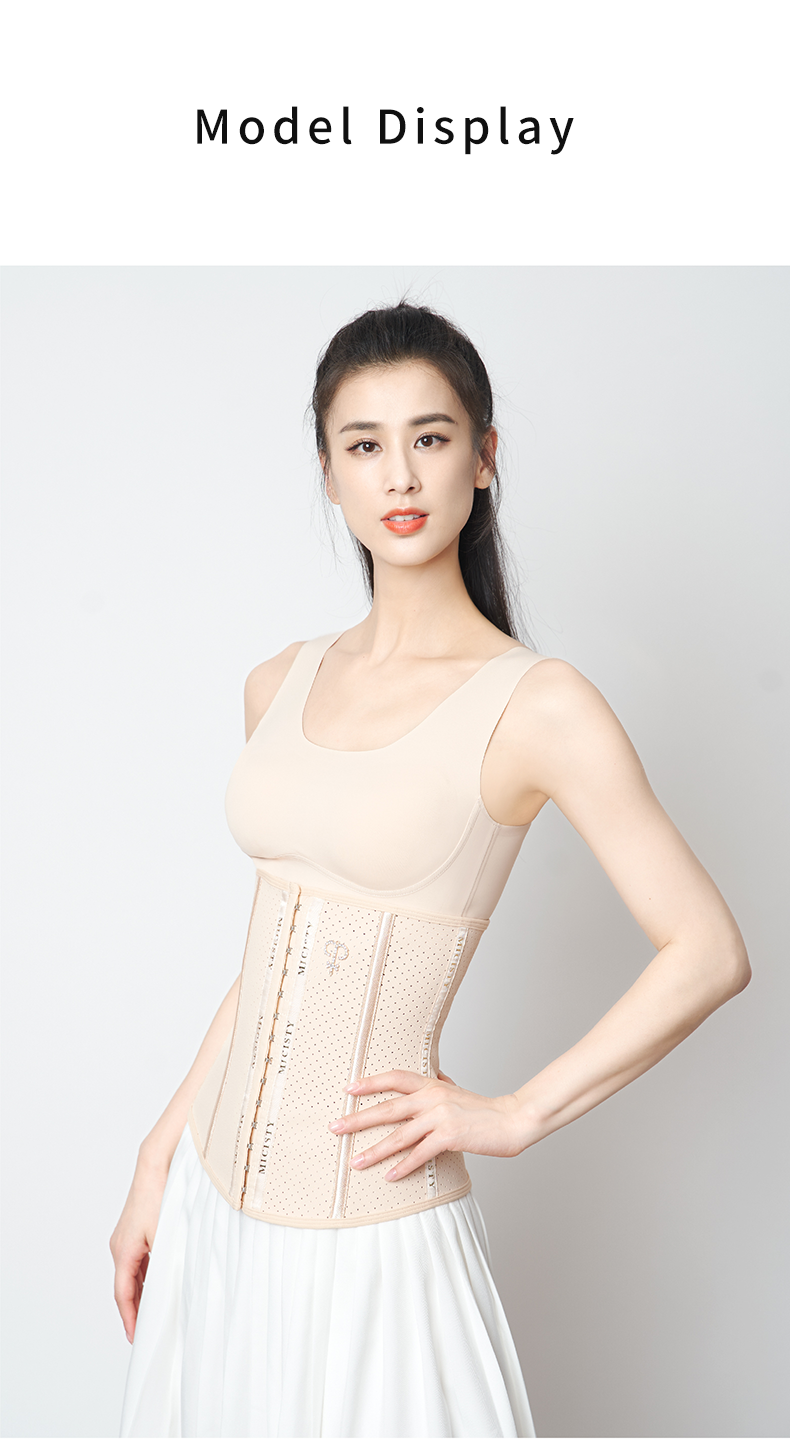 Icesilk lining material: In order to make you feel more refreshed andcomfortable during exercise, it adopts ice silk lining material. Ithas strong breathability, good skin-friendly properties, moistureabsorption and sweat-wicking characteristics, which can effectivelykeep your skin cool and dry.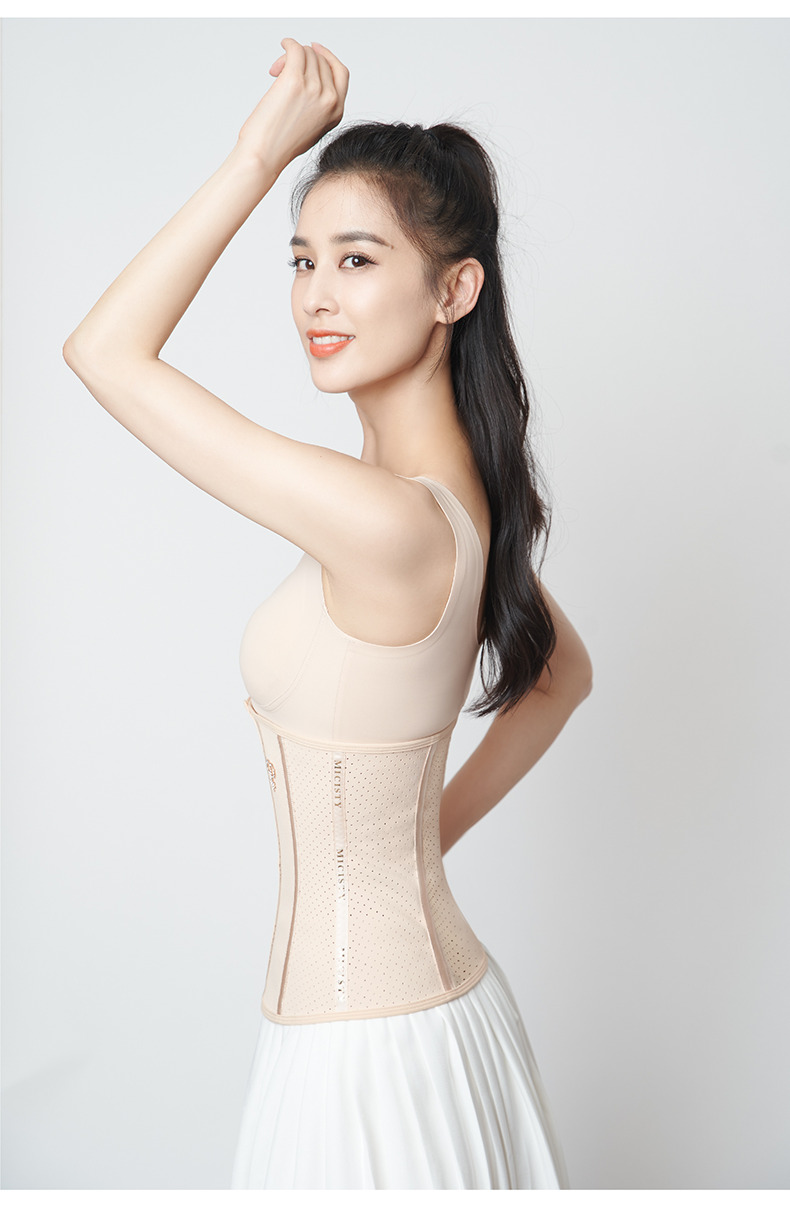 Newhollow-out design: In order to solve the problem of stuffiness intraditional waist trainers, a new hollow-out design is used toincrease the number and area of ventilation holes, allowing air tocirculate more smoothly. This design can also effectively reduce theweight of the Micisty waist trainer, making it more comfortable towear without feeling oppressed or burdened. These detailed features,combined with the four general features and functions introducedearlier, provide comprehensive protection and comfort for your bodyshaping and exercise.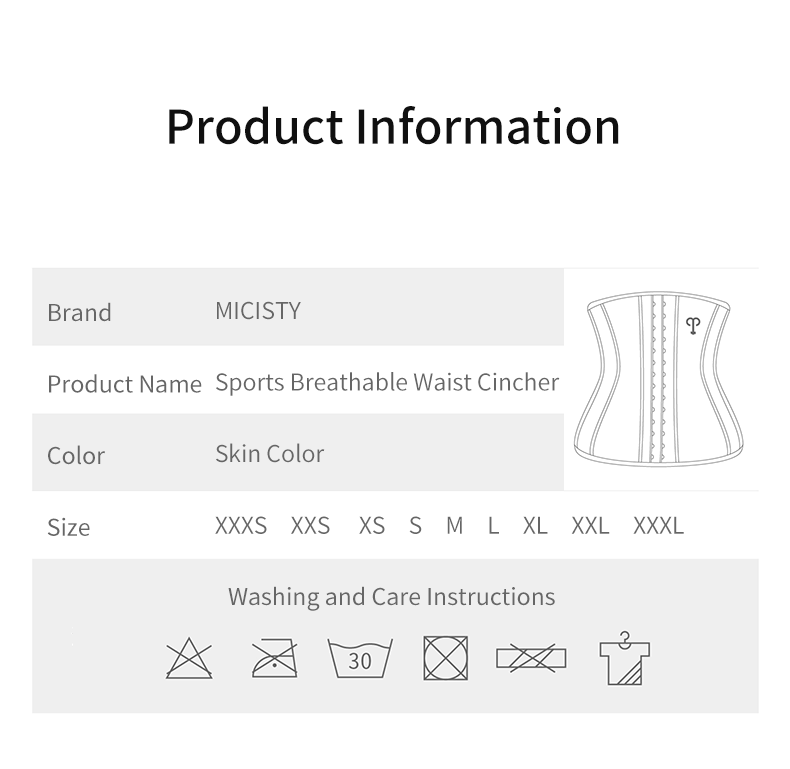 Toensure that the waist trainer size you choose fits your body, you canconsult our WeChat customer service. Our thoughtful customer serviceteam will provide you with detailed size measurement methods andrecommendations to ensure that you can choose the right size and havea good shaping experience. We value the shopping experience of everycustomer. If you have any questions or concerns during the purchaseprocess, please do not hesitate to contact our customer service team,and we will be happy to assist you.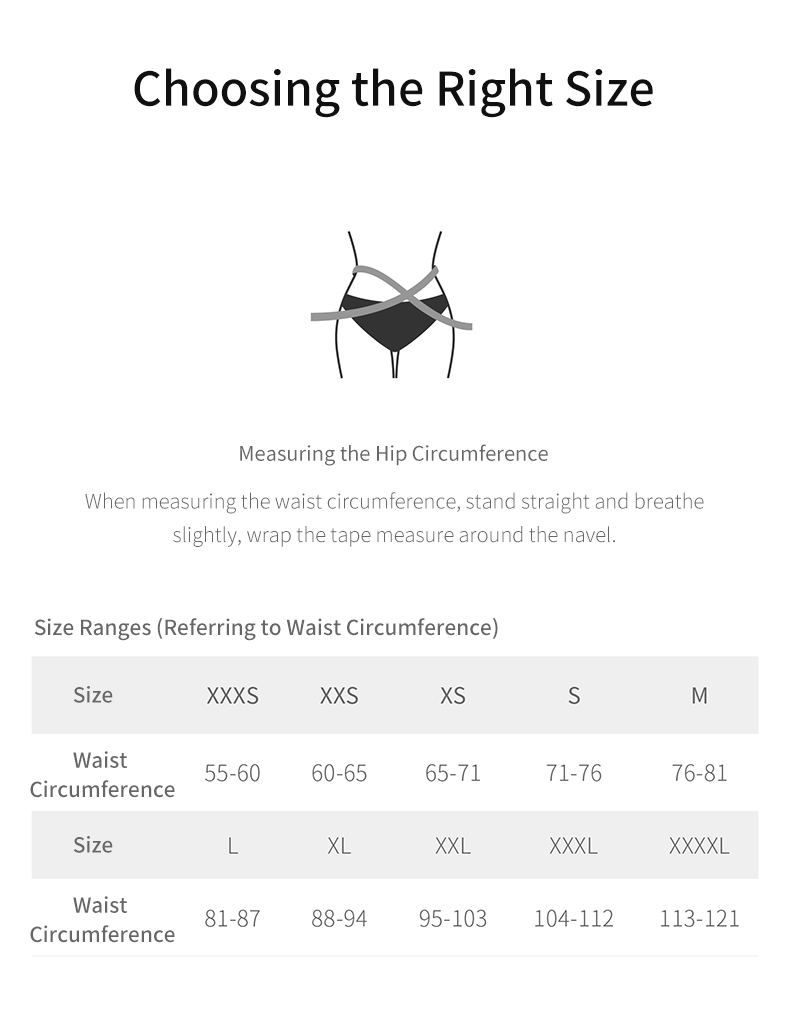 Thankyou for your patience in reading. We hope that our introduction cangive you a more intuitive understanding of our Micisty sports waisttrainer product. We believe that everyone wants to have a healthy andbeautiful body, which requires not only good exercise habits but alsoappropriate exercise equipment. Our waist trainer not onlyeffectively shapes your waist curve but also provides a comfortableand breathable wearing experience, making your exercise easier andmore comfortable. Choosing our waist trainer is choosing health andbeauty. Let's work together to support our body's health!
Originalcontent reposting please indicate the source and related links;welcome to visit Micisty website www.micisty.net to learn more aboutproduct information and brand dynamics.